PAST PEACE CRANES EVENTS
Chernobyl Mon Amour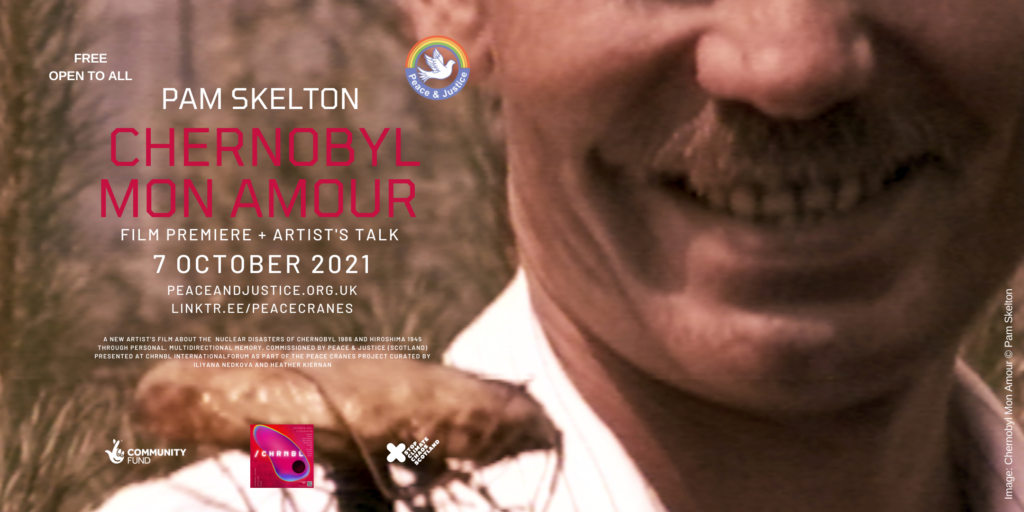 Chernobyl Mon Amour
Could contemporary art help us remember and re-remember historical events wisely? Could artists enable us imagine peaceful futures by connecting seemingly unrelated histories? Join artist Pam Skelton and Peace Cranes co-curator Iliyana Nedkova for a video conversation about Chernobyl Mon Amour (2021) – Pam's new artist's film commissioned by Peace & Justice (Scotland) as part of the Peace Cranes exhibition events series. See an excerpt of this short artist's film which explores the two nuclear disasters of Chernobyl 1986 and Hiroshima 1945 through the artist's own personal, multidirectional memory. It draws on newly unearthed footage from her first visits to her ancestral Ukraine, including at the Chernobyl Nuclear Power Plant and the Institute of Clinical Radiology in 1993 and 1995, as well as on her interest in Marguerite Duras' screenplay of the film Hiroshima Mon Amour (1959) directed by Alain Resnais.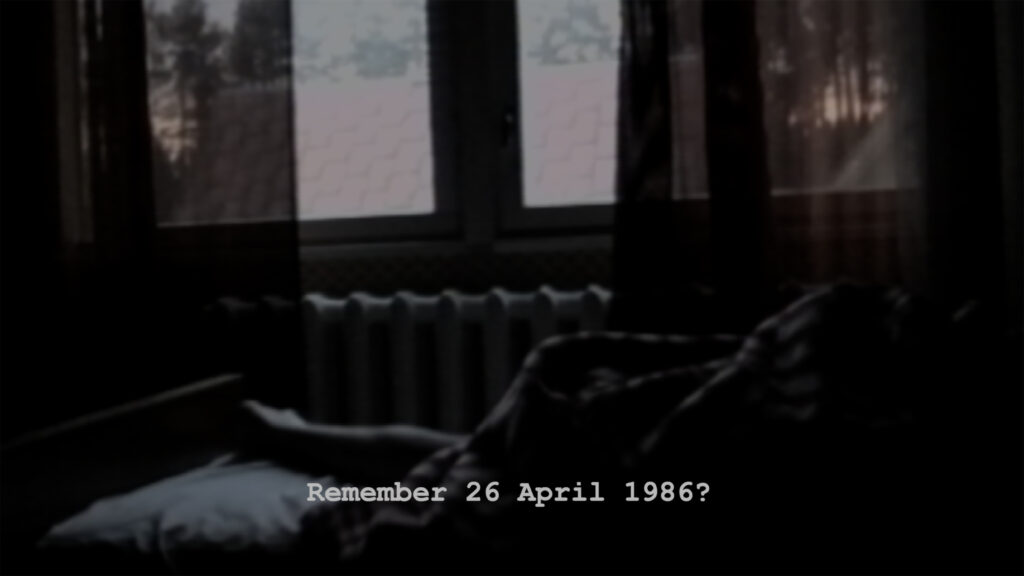 7 October 2021, 10:30-11:00 BST Free and open to all. Streamed online as part of Day 2 of CHRNBL international forum about the role of culture, art and new technologies in uncovering historical events. WATCH AGAIN HERE AT ABOUT 3:11:00 in alongside presentations by other artists, scientists, liquidators, representatives of state and cultural organizations from 15 countries over 5 days 6-10 October 2021 about the impact of Chernobyl on humanity, including about the silence, forgeries and classified USSR documents, the problems of reintegration of victims and liquidators into society and the possibilities of modern technology to question and preserve our history.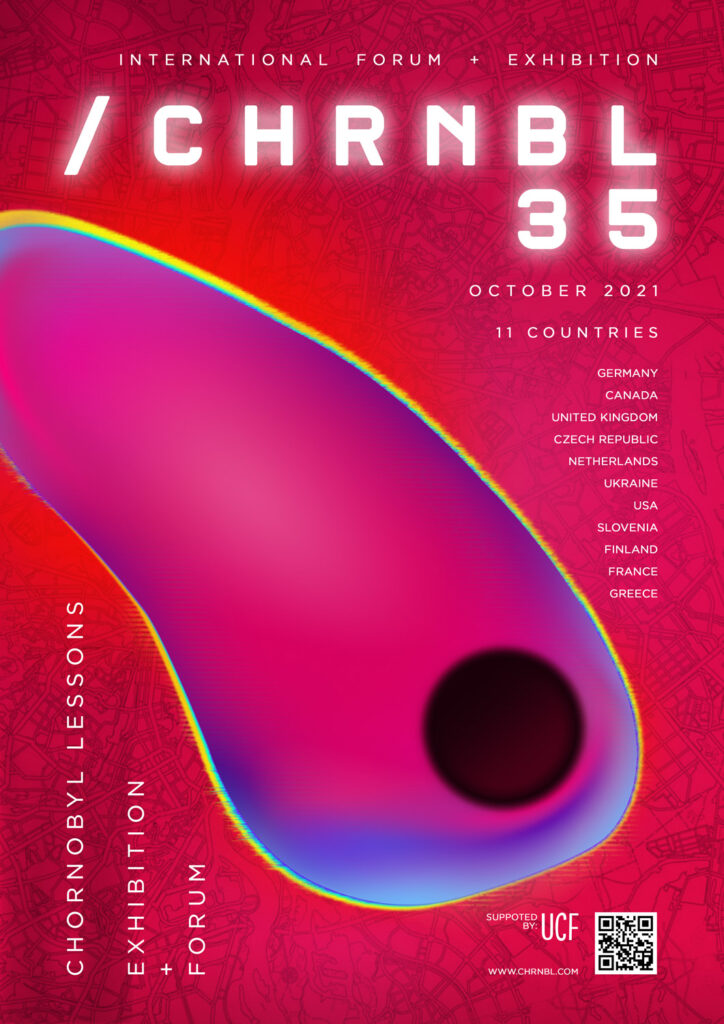 ---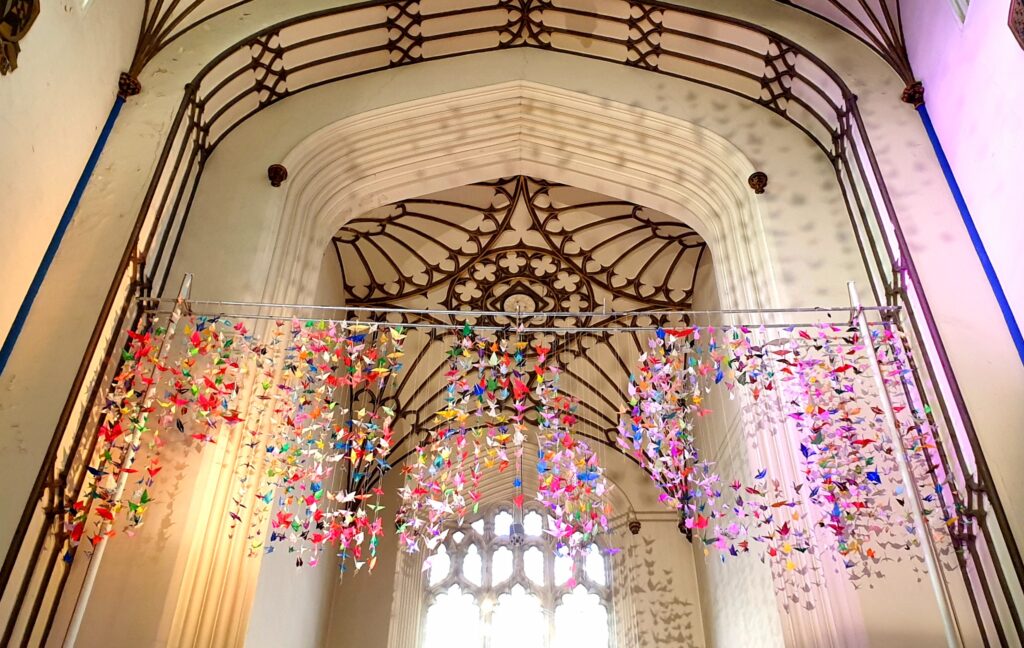 Plan your visit to the Peace Cranes exhibition – our monumental installation by Scottish artist Janis Hart which spans the heritage space of St John's Church, Edinburgh. It fills the space with 140,000 origami cranes folded by people from across the world inspiring reflection on the atomic bombing of Hiroshima and the acceleration of species extinction. It is free and open to all until 13 November 2021 (excluding 7 – 17 October) Monday – Saturday 10:30am – 4pm (excluding Wednesdays 11am – 11:30am). It is accompanied by Peace Cranes making workshops led by our dedicated volunteer exhibition guides daily 1–3pm during opening times.
Find out more about the Peace Cranes project and how to get involved here
Donate to our Crowdfunder to support the Peace Cranes events and exhibitions here