The Peace & Justice Centre has worked since 1980 to promote nonviolence, human rights, conflict resolution, disarmament and ecological sustainability and to create a culture of peace across Scotland. We aim to act as a catalyst for a more peaceful and just Scotland.
The P&J Centre in Edinburgh
We are a hub for peacebuilding in Edinburgh and beyond. We have maintained a meeting space and drop in centre in Edinburgh since 1980 and plan to re-open when the pandemic has passed.
P&J Events
We run lotus of events promoting peace and nonviolence throughout the year including 'Kites not killer drones' at the Meadows and our annual Conscientious Objectors Day event. This year the CO Day event was online and streamed live on Facebook. You can watch it here:
Our Projects
Peacebuilding in Schools
Cooperative Games and Conflict Resolution
The Peace & Justice Centre runs Cooperative Games sessions in schools across Edinburgh and Glasgow. Working through Cooperative games and activities the foundation sessions develop a culture of peace and begin to address conflict. Further conflict resolution sessions build skills in class groups to prevent and resolve conflict and within schools to put in place processes for restorative justice.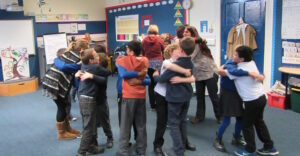 Sessions have been held over five years with children from all age groups at 50 primary schools in Edinburgh and Glasgow.
Collaborative Classrooms
This more in-depth programme follows on from the Cooperative Games course and builds towards a whole school approach with training for teachers and pupils in class groups to develop sustainable practices in Nonviolent Communication, a Restorative Practice of Conflict Resolution, and Peer Mediation .
Schools interested in hosting the programme are invited to contact us.
140,000 Origami Cranes: Remembering Hiroshima Project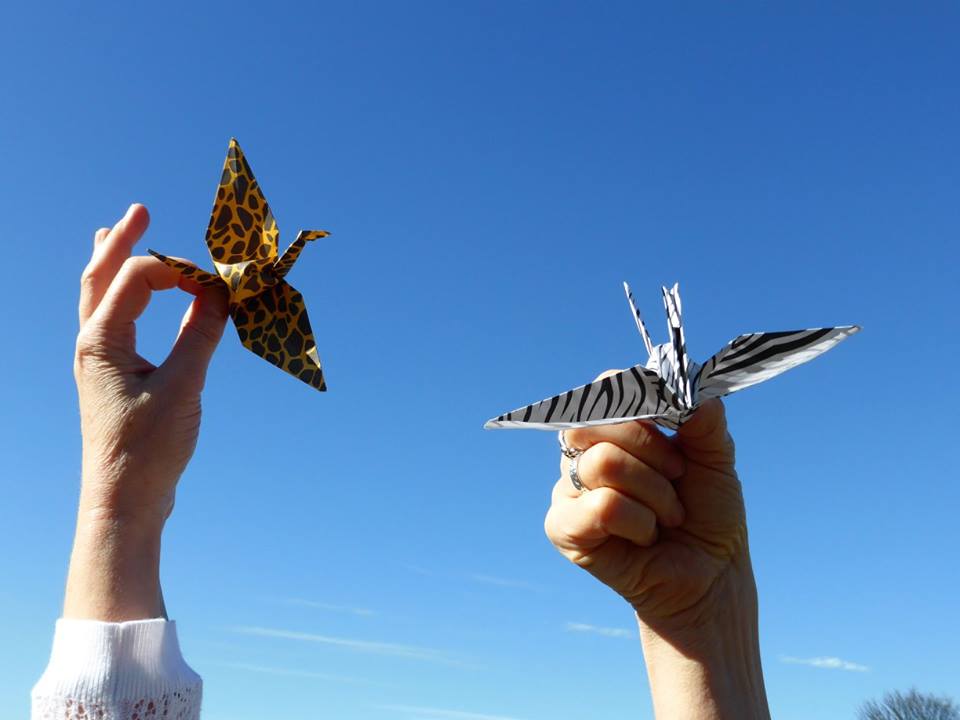 Our origami cranes project has given us the chance to engage people in their communities to remember all those killed by the Hiroshima atom bomb and raise awareness of the Nuclear Weapons Ban Treaty as well as learning a new creative skill. This year we reached our target of 140,000 collected through workshop across the capital, and collections received from across the UK, Europe and Japan. Now we are planning an exhibition in 2021. Find out more here
Conscientious Objectors Memorial Project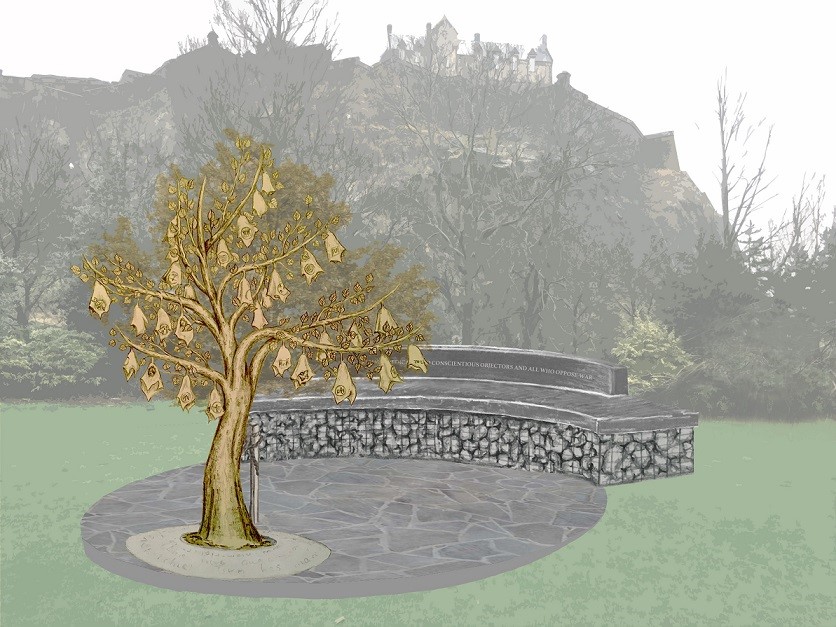 The Peace and Justice Centre is leading a consortium of organisations in Edinburgh and across Scotland to establish a memorial to Conscientious Objectors and all those who oppose wars in Edinburgh's Princes St Gardens. Find out more about the project.
Campaigning for Divestment from the Arms Trade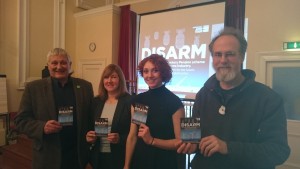 We have teamed up with Edinburgh Campaign Against the Arms Trade to call on the Lothian Pensions Fund to divest from arms companies. Peace & Justice Centre Coordinator Brian Larkin testified at the Petitions Committee (testimony starts at 8 minutes) of Edinburgh City Council.
Don't Bank on the Bomb Scotland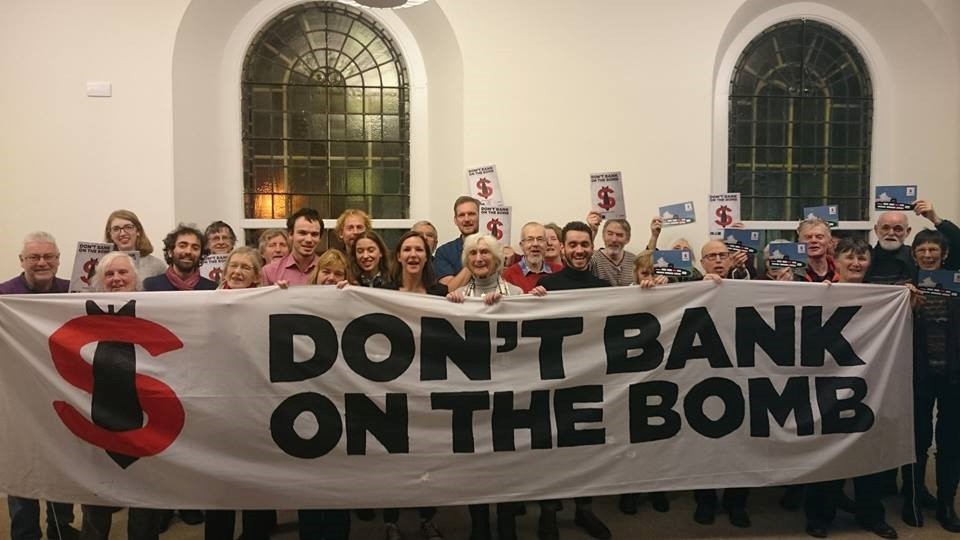 The Peace and Justice Centre initiated the formation of a network in Scotland working on the Don't Bank on the Bomb campaign, based on the work done by Pax in the Netherlands and the Don't Bank on the Bomb Report. Keep up to date and find out how to get involved with this programme CLICK HERE.
We organised a launch of the campaign in Scotland with a public meeting and an event at Scottish Parliament. Read the report from the launch here.
Internship Programme and Student Work Placements
Most of the work of the Peace & Justice Centre is done by volunteers. We offer lots of great Volunteer and internship opportunities for people to get involved, learn skills and make a difference. For more info CLICK HERE.