UPCOMING PEACE CRANES EXHIBITIONS AND EVENTS
THE MISTAKE Michael Mears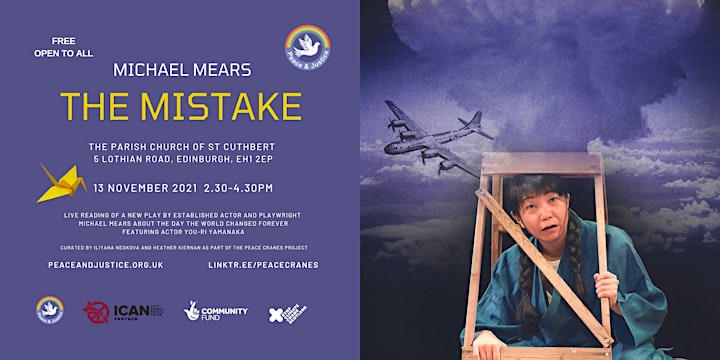 13 November 2021 Saturday 2.30– 4.30pm. Free entry. Open to all. Registration required here
The Lindisfarne Room, The Parish Church of St Cuthbert, 5 Lothian Road, Edinburgh, EH1 2EP
We are delighted to welcome back award-winning actor and writer Michael Mears and actress You-Ri Yamanaka who inaugurated our 2020 online programme commemorating the 75th anniversary of Hiroshima and Nagasaki as part of our ongoing Peace Cranes project about peace, people and planet.
Join us to welcome Michael and You-Ri back, no longer online but in person, for an exclusive reading of their play The Mistake about the dropping of the first atomic bomb – ahead of the planned premiere of The Mistake at the Edinburgh International Festival Fringe 2022.
Don't miss the chance to see and hear these two wonderful performers bring the play alive in the intimate setting of the Lindisfarne Room at the Parish Church of St. Cuthbert as part of this special Saturday matinee – free and open to all with donations onsite or online warmly welcome to enable us to continue with our Peace Cranes project of exhibitions and events.
Combine this with a lunchtime farewell visit at the nearby St John's Church to celebrate the last day of our widely-acclaimed Peace Cranes exhibition. Find further exhibition details here.
Watch a short film version of Michael Mears' play The Mistake directed and edited by Jatinder Verma which we premiered on 22 August 2020 as part of our inaugural Peace Cranes project programme online at Edinburgh's Just Festival followed by a post-screening Q&A with Michael Mears, You-Ri Yamanaka, Iliyana Nedkova and Helen Trew.
---
About The Mistake in the artist's own words:
"The dropping of the first atomic bomb is referred to on the Peace Memorial in Hiroshima as 'the mistake'. Using testimonies and eye-witness accounts, I wrote The Mistake interweaving the stories of a survivor, a scientist and a soldier to create a gripping drama – exploring what happens when scientific discoveries unlock the awesome power of nature, and 'the genie is let out of the bottle'. Based on the personal experiences surrounding that catastrophic event and the lives of Shigeko Nomura – a young woman living in war-time Hiroshima; Leo Szilard – a Hungarian scientist and 'father of the atomic bomb' and Paul Tibbets – the American pilot chosen to fly the plane that drops the bomb. At 8.15am on a Monday morning in August, their lives become fatally and forever entangled." Michael Mears
About Michael Mears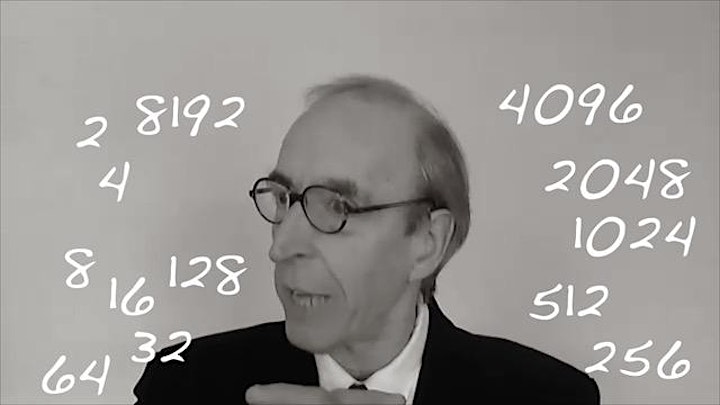 Michael Mears has been working as a professional actor for over three decades, in theatre, film and television, including the National Theatre, the Royal Shakespeare Company and the Peter Hall Company.
He has written three solo plays for the stage and seven solo plays for BBC Radio 4, all of which were performed by himself. His play about homelessness, SOUP, won a Scotsman Fringe First Award at the Edinburgh International Fringe Festival.
His recent acclaimed solo play This Evil Thing, depicting the struggle of Britain's WW1 conscientious objectors, has been performed over 100 times in the last five years, in many parts of the UK as well as in 17 venues in the USA.
About You-Ri Yamanaka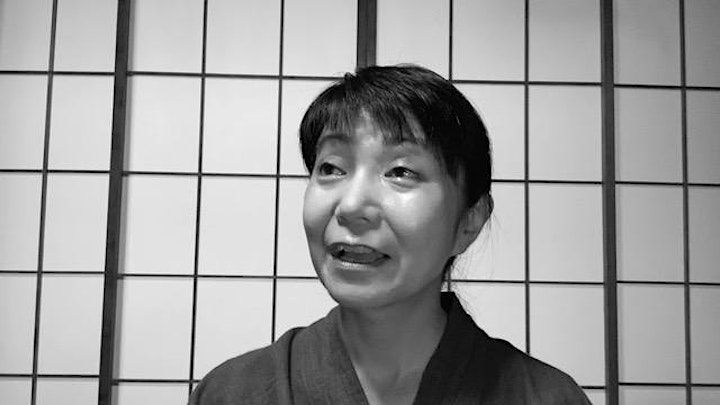 Originally from Japan, You-Ri is an actress, movement director, voiceover and acting coach working worldwide including in the UK where she has been based for over 25 years. Together with Michael Mears, You-Ri helped us inaugurate the Peace Cranes project on 6 August 2020 by delivering a message sent by Kazumi Matsui, the Mayor of The City of Hiroshima. Most recently, as part of the Peace Cranes project, You-Ri acted out a new monologue about Atsuko Betchaku (1960-2017) who began the wave of folding 140,000 peace cranes. Atsuko was presented it at Heroica Theatre Company series Maverick Monologues 11 giving voice to remarkabe unsung women.
You-Ri trained in both traditional and avant-garde Japanese dance – Kabuki and Butoh, as well as at London Academy of Music and Dramatic Art, Le Coq and Michael Chekhov. Her interest is in exploring the meeting points between the East and the West.
You-Ri has performed for Barbican Theatre, Watermill Theatre Newbury, Theatre 503, Southwark Playhouse, amongst many others. TV/Film credits include: The Wheel of Time (amazon prime), Silent Witness, Reunited, Spirit Warriors, The Last Enemy (BBC), Servant's Quarters (Aviary Films), Yuki (Northern Ireland Screen), Tokyo Jim (HLA)
Her movement directing credits include: ENO (English National Opera), New National Theatre Tokyo, Theatre Royal Bath, New End Theatre, Temple Festival.
In 2022 You-Ri will be the movement director for a new production for the Royal Shakespeare Company under the direction of Phelim McDermott.
---
About Peace Cranes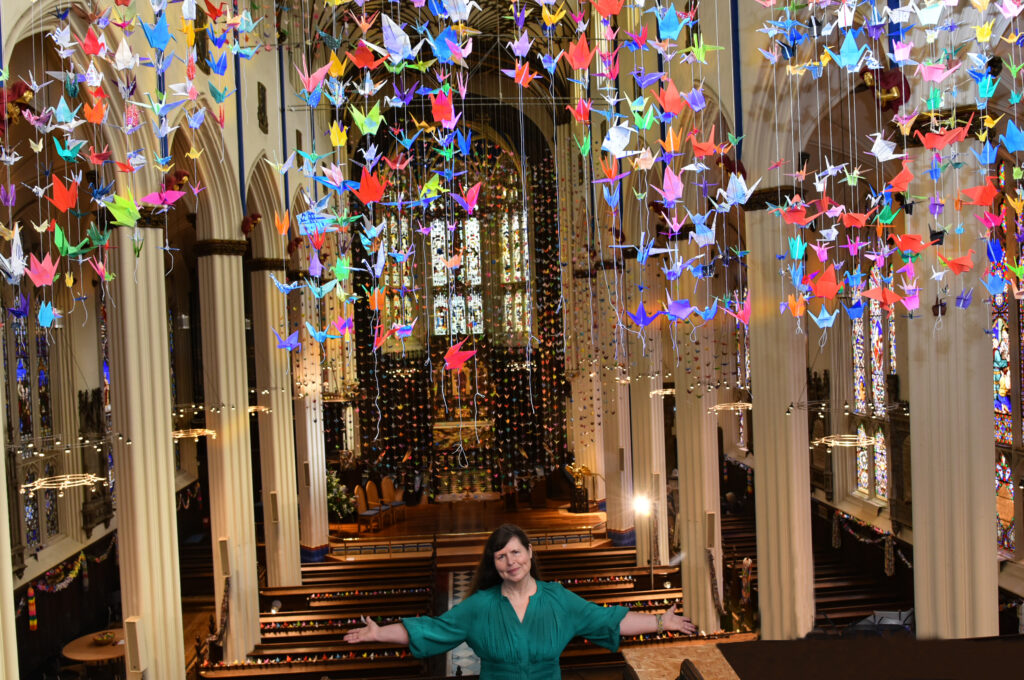 Peace Cranes is our ongoing project about peace, people and planet featuring contemporary art exhibitions and events by Scottish and international artists and activists, including Michael Mears, You-Ri Yamanaka, Janis Hart, Ian Dodds, Peter Kennard, Pam Skelton, Donna Riddington and many more.
Delivered with the support of a range of partners, volunteers, backers and funders, the Peace Cranes project is curated by Iliyana Nedkova and Heather Kiernan in conjunction with COP26 – UN's Climate Summit, UN's International Year of Peace and Trust, International Day of Peace, Maverick Monologues, Stitches for Survival, Geoffrey and Elisabeth Carnall Peace Award, CHRNBL International Forum, Just Festival, Our Edinburgh, Hiroshima75 and Nagasaki75
CHECK ALL CURRENT, UPCOMING AND PAST PEACE CRANES EXHIBITIONS AND EVENTS HERE
Tags