Peace & Justice moved into our shared new premises at 58 Ratcliffe Terrace, near to Summerhall and the Salisbury Centre.
We share our new premises with Secure Scotland – a peace organisation with a complimentary vision to our own.
We are open most days. The administrator is in every Monday from 10am – 4pm and although we are likely to be open the rest of the week, if you want to make sure there will be someone around, call Janet on 07795 594573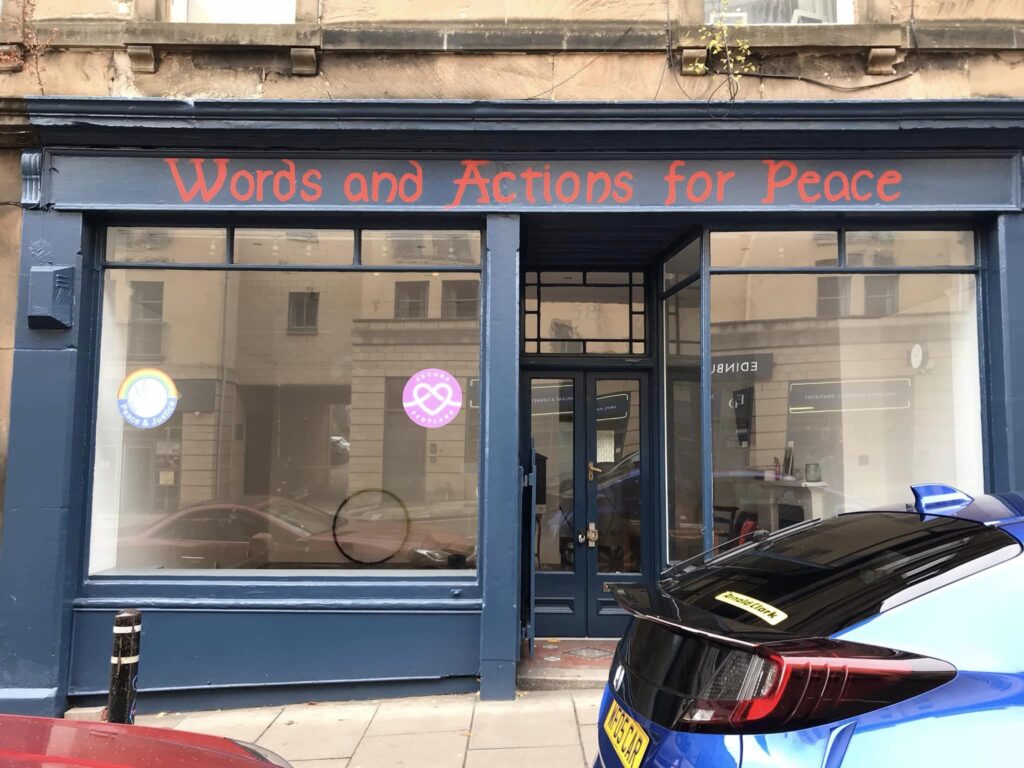 Contact us by Post
Peace & Justice
58 Ratcliffe Terrace
Edinburgh EH9 1ST
Contact us by Email
Please email:
contact[at]peaceandjustice.org.uk
The administrator works Monday and Friday and will check this email on those days
Phone us
For telephone enquiries please phone 07934249957. Jane the administrator only works Mondays and Fridays but leave a message and she'll get back to you.
Keep in touch via social media
Facebook: peaceandjusticescotland
Twitter: @PeaceJusticeSco
Keep in touch by signing up to our email list here
Peace & Justice is a registered charity. Our Scottish charity number is SC026864