Staff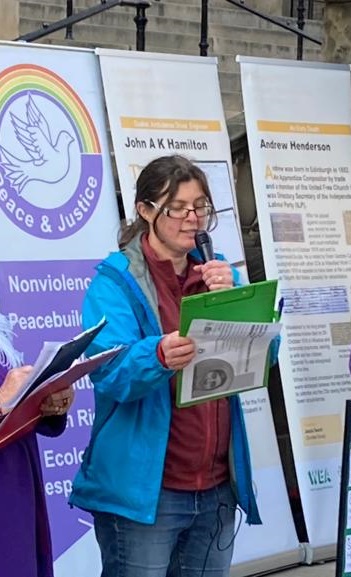 Jane Herbstritt – Information and administration coordinator
Jane is the Administrator at the Peace & Justice Centre. She also works part time at Global Justice Now and has worked in the voluntary sector since she moved to Edinburgh twenty years ago. Other jobs have included working for Scottish Environment LINK and the Scottish Civic Forum. You can email Jane at: admin[at]peaceandjustice.org.uk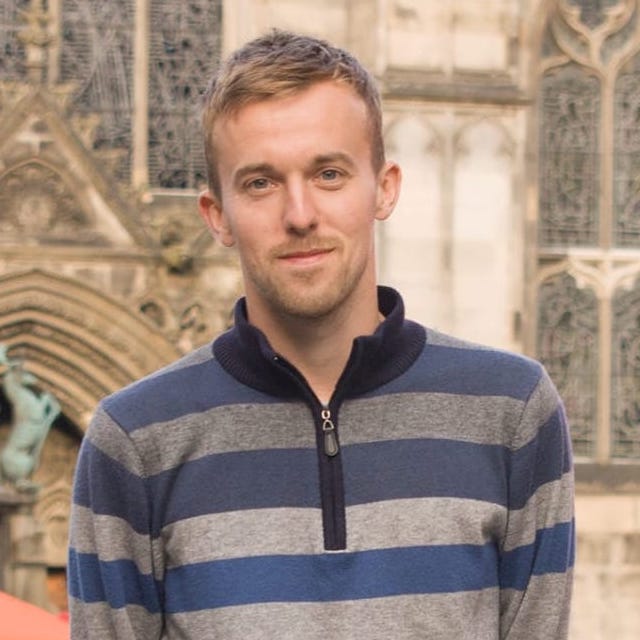 Mark Birkett, Peacebuilding Coordinator.
Since graduating from The Univerity of Edinburgh in 2019 with a Master's in Religious Studies, I have been working within a broad field of community development in and around Craigmillar.
I am interested in developing new forms of community and facilitating peacebuilding initiatives within our rapidly changing world.
In my spare time, I enjoy reading, writing, and playing niche historical board games.
Trustees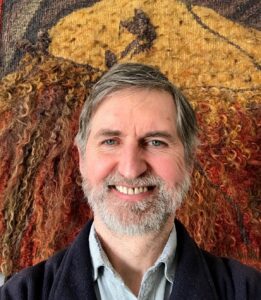 David Somervell – Trustee, Convenor of the Board
In his role as convener of the P&J David continues his involvement with the peace and anti-nuclear movement which started in 1977 – campaigning against Torness near Edinburgh.
Career Summary: David trained as an architect at Edinburgh College of Art and Oxford Polytechnic and specialised in energy and sustainable services provision. He was Technical Services Manager for Heatwise Glasgow 1984 – 89 when 100,000 Glasgow tenants had energy conservation measures installed in a multi-funded, multi agency programme providing training and employment for long-term unemployed.
His role as a change agent as much as a technical solutions provider evolved during his years with the University of Edinburgh – recognised as having a sector-leading role in implementing best practice in strategic energy & environmental management techniques. Initially appointed as Energy Manager in 1989, David stepped back from paid role as University Sustainability Adviser in 2016.
In his last five years at Edinburgh he was instrumental in helping establish the University's Department for Social Responsibility and Sustainability – free-standing as a support department – alongside Estates, Procurement and Health and Safety etc.
Awards: UoE 2015 Lifetime Achievement Award for Sustainability and NUS Green Impact Lifetime Achievement Award in 2015 for "being a genuine sustainability legend, and inspiring a generation of students".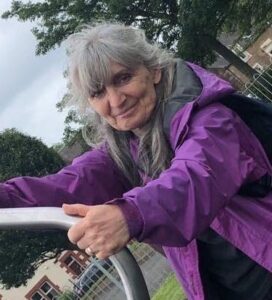 Jan Benvie, Secretary
Jan is a retired Primary School teacher who spent 4 years in the Middle East with Christian Peacemaker Teams in both Iraq and Palestine Israel.
Since retiring she has joined the Management Committee of the Centre and has a particular interest in the Peacebuilding in Schools work the Centre is undertaking.
She is a member of the Anglican Third Order of Society of St Francis and is a Trustee of the Anglican Pacifist Fellowship, one of the groups that have supported the Centre's Peacebuilding in Schools project.
As well as her time as a human rights monitor in the Middle East, Jan has always been involved in a range of peace and justice issues at home and abroad. She is a member of Edinburgh Women in Black, Chair of Edinburgh Action for Palestine and Secretary of the Scottish Palestinian Forum.
When not undertaking work with the various groups she is involved with, Jan enjoys walking and reading.
Seonaid Stewart – Treasurer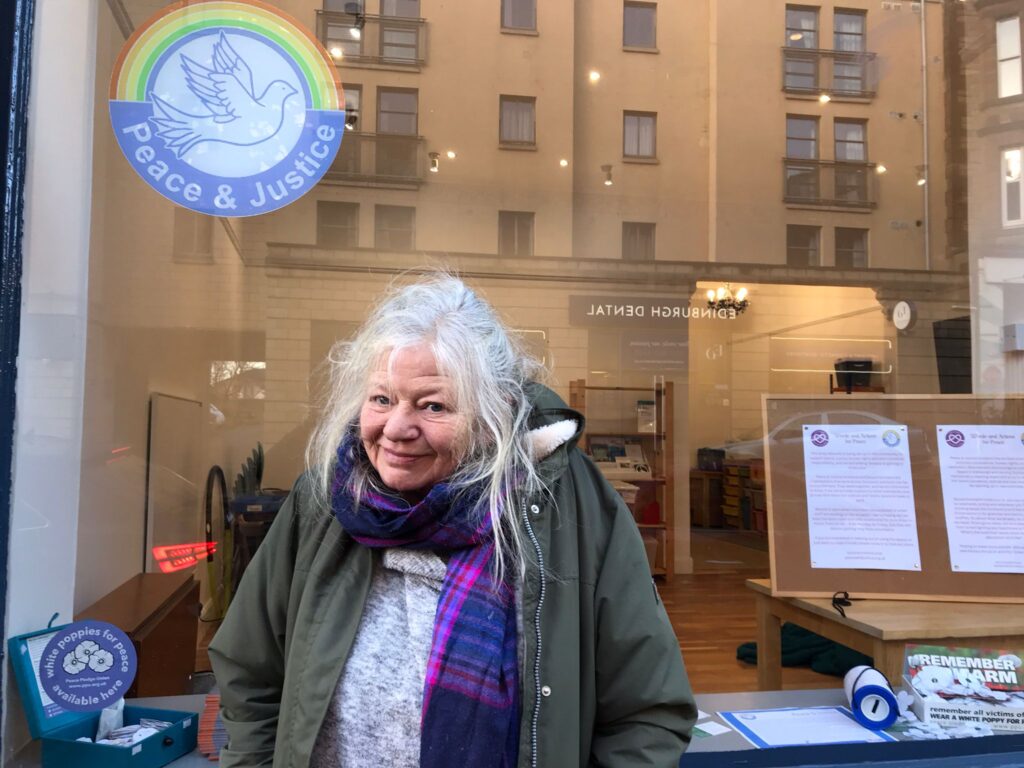 A recent recruit to P&J Scotland, as treasurer with the board, Seonaid brings with her years of financial experience gained working in the charitable sector , community arts and the theatre. In her new role, she hopes to bring her expertise to assist P&J Scotland to establish solid long-term funding, as well as further expansion of its community enterprise so that the organisation may thrive in its new base.
Seonaid co founded Artsadmin with Judith Knight in 1979, formed to look after the management of experimental theatre groups and arts practitioners. It celebrated its 40th anniversary in 2019 in its own building at Townbee Hall, East London. Seonaid was involved as.a board member until 2016. Other theatre experience includes Assistant Manager with Royal Lyceum Edinburgh, and Theatre coordinator with Oval House theatre and community Arts and education centre, South London.
From 1998 until retirement Seonaid worked with Oxfam as a shop manager. Apart from being a cause she believes in, the job had scope for entrepreneurship, as well as the enjoyment of working with volunteers, trainees and customers.
Seonaid was awarded BA hons from Salford University in 1997 in Visual Arts and Culture and continues to enjoy photography. drawing and painting.
Agatha Kai-Kai – Board member