Staff Team
Brian Larkin – Coordinator  Email: coordinator[at]peaceandjustice.org.uk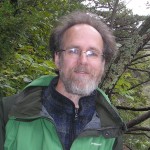 Brian is a US citizen. He first came to Scotland  to study Theology at the University of St Andrews. He was Manager of Ann Arbor Shelter for homeless men and women and an organiser with Cesar Chavez's United Farm Workers of America. Brian was a class teacher at Edinburgh Rudolf Steiner School for 8 years. He served on the Steering Group of Faslane 365 the yearlong blockade of the UK nuclear weapons base and the Executive Committee of Scottish CND for two years. He was a Canvass Director and organiser in the Michigan office of the Committee for a SANE Nuclear Policy (now Peace Action) and has been arrested for civil resistance to nuclear weapons and arms sales around twenty times. At the age of 20 he risked five years in prison, refusing to register for the Selective Service and was jailed  indefinitely for 3 months for blockading a Cruise missile engin factory. During the US covert war he took part in a Witness for Peace delegation to Nicaragua. Brian holds a Masters degree in Writing and Cultural Politics from the University of Edinburgh.  He lives with his partner Jane Tallents and flocks of rooks, mallards, and lots more wildlife on Milkhall Pond near Howgate.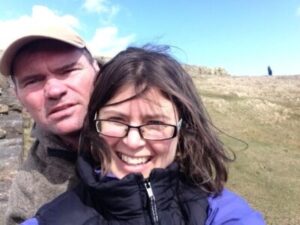 Jane Herbstritt – Administrator  
Jane is the Administrator at the Peace & Justice Centre. She also works part time at Global Justice Now and has worked in the voluntary sector since she moved to Edinburgh more than fifteen years ago. Other jobs have included working for Scottish Environment LINK and the Scottish Civic Forum. When she's not working Jane likes to spend time hanging out with her two kids, playing the piano, cooking veggie cuisine (or meat if necessary!) or out cycling. Email Jane for room bookings, information about upcoming events and membership queries: admin[at]peaceandjustice.org.uk
Peacebuilding for Schools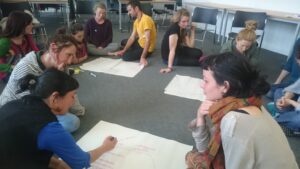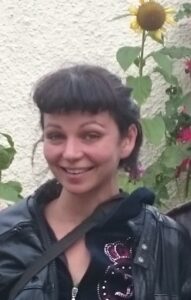 In Edinburgh: Hayley Reid, Romina Mazzotta, Elena Ramos, Julia Fernandez, Jelena Basics,  In Glasgow: Elsa Rodeck,  Trainee Facilitators – Anna Chaney, Michelle Goldie.
Programme Coordinator – Fiona Oliver-Larkin 
Mentor – Emma Quayle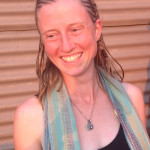 Emma Quayle has been a practitioner of Compassionate Communication since 2013 and has a background in the Arts, studying Music Composition at Dartington College of Arts. With a passion for sustainable social change, she most enjoys working with children and organisations and creating restorative spaces where connection-based action can emerge. Her work ranges from from listening workshops which develop empathy and nature connection, with children in China, to working with differently abled people in Scotland deepening friendship connections through facilitated discussion exploring memories via the senses. She is currently collaborating on a music, dance and restorative dialogue performance between Scotland and South Africa, and working with two organisations to develop integrated communication ractices.
Peace Cranes Exhibition
Curators: Iliyana Nedkova and Heather Kiernan
Management Committee
Arthur Chapman, Chair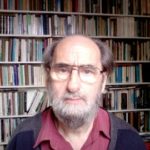 Arthur's working life revolved around research and teaching. He moved from rural Northamptonshire to Scotland where he obtained an Honours degree in Physics, moved to Edinburgh and completed a PhD in Atmospheric Physics. He also completed a BA (Hons) degree with the OU majoring in Philosophy. After research at Heriot Watt University and following a year taking a teaching Diploma he moved to Edinburgh's Telford College where he taught computing for 20 years during which time he wrote two books on C and C++ Programming for Macmillan. Along with a colleague he left to set up The New Curiosity Shop – a pioneering enterprise in online learning. He is now retired.
He has been interested in and concerned about the related issues of justice, peace, the environment and economics for many years. In the 1980s he helped form Edinburgh Christian CND and subsequently Scottish Christian CND. He has been a member of the Iona Community since 1987. Along with his wife Judy, he enjoys walking, which since retiring has become an important part of his life. Having begun with the West Highland Way they now have completed a number of pilgrimages to Santiago de Compostela (including the Camino Frances and the Camino del Norte) and they have broadened their understanding of pilgrimages and pilgrims by being hospitaleros at an Albergue run by the Confraternity of St James on the Camino del Norte. His other interests include reading and music (listening to!). He has two grown-up daughters, a son and two grandchildren.
Judy Russell, Secretary
Tom Flanagan, Honourary Treasurer
Frank Thomas, Treasurer Outgoing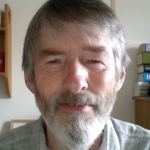 Frank is now retired. He has degrees in mathematics and statistics and a diploma in teaching. He taught maths in a Tanzanian secondary school for 2½ years but had a much longer career as a statistician the Scottish civil service. During that career he counted teachers, criminals and then the whole population of Scotland. In later years he did short spells working in populations censuses in Egypt and Palestine. He now spends a lot of time working for human rights for Palestinians both on the street but also as treasurer of Edinburgh Action for Palestine and the Network of Photographers for Palestine as well as a council member of the Hadeel Palestinian shop where he does the books. There are also two grandchildren living close by.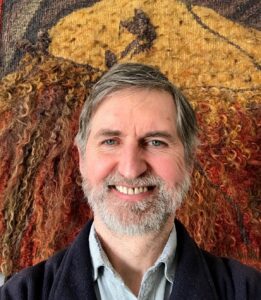 David Somervell – Co -Convenor
In his role as vice convener of the P&J David continues his involvement with the peace  and anti-nuclear movement which started in 1977 – campaigning against Torness near Edinburgh.
He also serves on the Board of Community Energy Scotland, Scottish Community Climate Action Network, Transition Scotland and is a trustee of SHRUB Co-op and is convener of the Transition Edinburgh.
Career Summary:  David trained as an architect at Edinburgh College of Art and Oxford Polytechnic and specialised in energy and sustainable services provision.  He was Technical Services Manager for Heatwise Glasgow 1984 – 89 when 100,000 Glasgow tenants had energy conservation measures installed in a multi-funded, multi agency programme providing training and employment for long-term unemployed.
His role as a change agent as much as a technical solutions provider evolved during his years with the University of Edinburgh – recognised as having a sector-leading role in implementing best practice in strategic energy & environmental management techniques.  Initially appointed as Energy Manager in 1989, David stepped back from paid role as University Sustainability Adviser in 2016.
David led the business case for three major combined heat and power projects with £12million invested  2003-2005.  These annually save £1.5m and cut carbon emissions 8,000+ tonnes CO2e.
In his last five years at Edinburgh he was instrumental in helping establish the University's Department for Social Responsibility and Sustainability – free-standing as a support department – alongside Estates, Procurement and Health and Safety etc.
Awards:  UoE 2015 Lifetime Achievement Award for Sustainability and NUS Green Impact Lifetime Achievement Award in 2015 for "being a genuine sustainability legend, and inspiring a generation of students".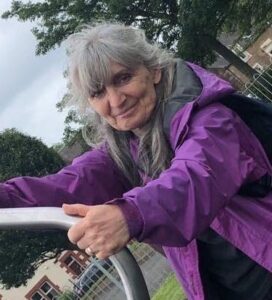 Jan Benvie
Jan is a retired Primary School teacher who spent 4 years in the Middle East with Christian Peacemaker Teams in both Iraq and Palestine Israel.
Since retiring she has joined the Management Committee of the Centre and has a particular interest in the Peacebuilding in Schools work the Centre is undertaking.
She is a member of the Anglican Third Order of Society of St Francis and is a Trustee of the Anglican Pacifist Fellowship, one of the groups that have supported the Centre's Peacebuilding in Schools project.
As well as her time as a human rights monitor in the Middle East, Jan has always been involved in a range of peace and justice issues at home and abroad. She is a member of Edinburgh Women in Black, Chair of Edinburgh Action for Palestine and Secretary of the Scottish Palestinian Forum.
When not undertaking work with the various groups she is involved with, Jan enjoys walking and reading.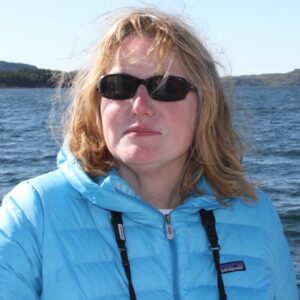 Heather Kiernan – (also P&J Peace Cranes Co-Curator) 
A retired epidemiologist with degrees in medicine and public health from the University of Toronto and Cambridge, Heather began a second career as a free -lance writer and editor of intellectual and cultural history. More recently she co-edited Woodlanders a project conceived and developed by Reforesting Scotland to promote its vision for a restored landscape supporting a woodland culture together with being a co-curator of the RBGE's exhibition From Another Kingdom: The Amazing World of Fungi.
A Christian pacifist, Heather has been a lifelong peace activist involved in both the Catholic Worker and Plowshares movement.  She is also deeply committed to our stewardship to care for the earth and the poor and to the Global Catholic Climate Movement. Heather's many loves include gardening, the arts, cooking and sharing ideas with friends.  She lives in the Scottish Borders with her Japanese husband, Shoji, two cats, seven hens, and a hedgehog family surrounded by a mini bird sanctuary.
Moira Taylor-Wintersgill
Interns & Volunteers 
Melkite Balcha University of Bradford MA Peace Studies Student Work Placement. Sept – December 2020. Meklite is working on a Briefing on the lack of access to justice for asylum seekers at Dungavel Detention Centre in Ayrshire.
Angus Doyle . Angus is our graphic designer and produces the monthly newsletter front cover.
G. M. (Jill) McClenning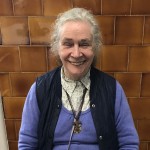 Jill has been a volunteer with P&J Centre for some years now. She works on general office duties and helps get the newsletter out to the post on time.