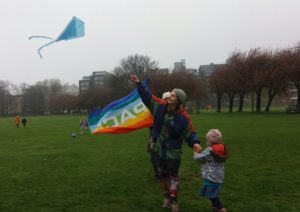 In Peace & Justice News this month we focus on the relationship between security, peace and the environment. Read the full pdf here.
Our Editorial calls on the Scottish Government to increase emission reduction targets in the Climate Change Bill to zero by 2040 rather than 2050 and require the Budget be linked to the Climate Change Plan so the Government has to say how much it will spend on reductions initiatives.
Noting that most conflicts have resources as at least part of their cause, Anelise Vaz explores the idea of Environmental Peacebuilding as an emerging way of building peace, but one which needs to be better understood.
Writing from San Francisco following a protest at the office of powerful Senator Diane Feinstein  Samantha M., age 12, and Angelica Perkins, age 17, make an impassioned Plea for Green New Deal that would both avert  climate change[1][2] and address economic inequality.
In our book review Anelise Vaz recommends John Naish's Enough: Breaking Free from the World of More. It seems that, when it comes to happiness, less really is more.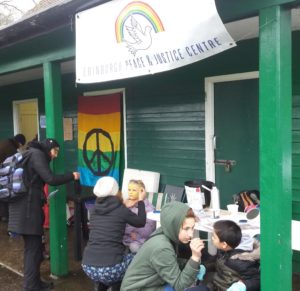 The Editors
Read the full pdf here
Contents:
Editorial: Let Scotland Lead the Way on Stopping Climate Change
Environmental Peacebuilding: a new way of building peace    
Feature: US Youths impassioned plea for Green New Deal 
Book Review: "Enough: Breaking free from the World of More"