Peace-and-Justice-News-Aug-Sept-17.pdf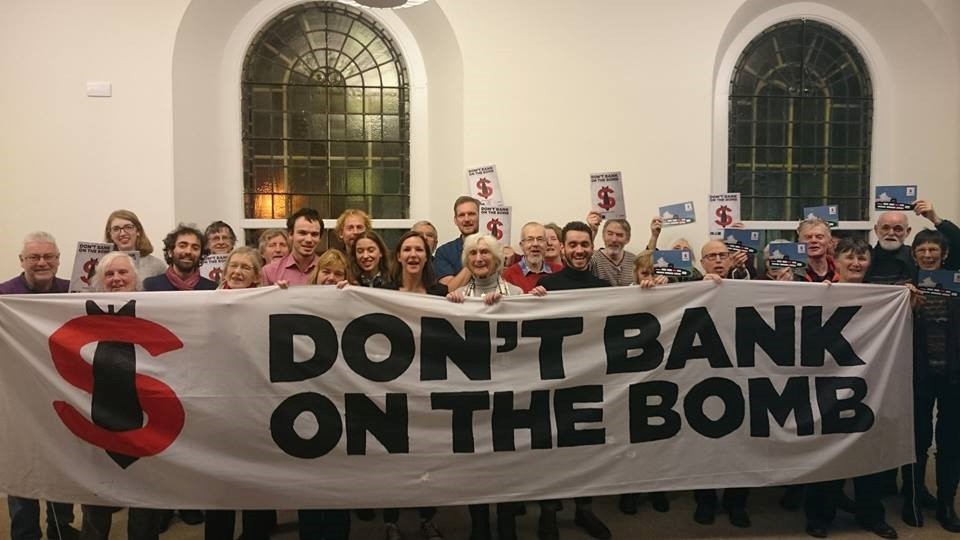 Editor's Introduction:
In this issue of Peace & Justice News
Federico Marchiolli argues that the mainstream media is heightening public fears of the Muslim Community with their coverage of the Trump Administration's Muslim Travel Ban.
Sarah MacDonald looks at the detrimental impact of the Syrian Civil War on children's education and the lasting implications it will have on the region.
And Reverend Brian Cooper explores the importance of the Inter-Faith Movement in promoting understanding and global peace among different cultures and religions.
There is news of resistance to nuclear weapons in Europe, the US and right here in Scotland, as well as sabotage of the Dakota Pipeline, a review of a new report on how the EU & UK are Failing Unaccompanied Refugee Children,
and more, in News From Around the Movements; and find out how to get involved in Stop the Arms Fair – especially the No Nuclear Day in September in our Take Action section!
In Centre News meet our Cooperative Games staff and volunteers and catch up on everything we have been up to, from Flying Kites Not Drones to making Origami peace Cranes; and find out how you can get involved in the Peace and Justice Centre's exciting local Festival of Nonviolence starting in September.
More information about these events can be found on the Centre's website or Facebook page.
Afghan Peace Volunteers
Planting a Peace Garden in Kabul
Lastly, Jacob Waterton-Bailey reviews the legal developments around Trump's  Muslim Ban.
We hope you enjoy!
The Editors
Contents
| | |
| --- | --- |
| Editorial: | 4 |
| Centre News | 6 |
| Feature: Inter-Faith for Peace | 12 |
| Feature: A Mediatic Muslim Ban | 14 |
| News from Around the Movements: | 17 |
| Take Action | 23 |
| U.S Supreme Court partially upholds "Travel Ban" | 24 |
| Reflection | 27 |