June/ July 2017 Centre News
Welcome Virginia!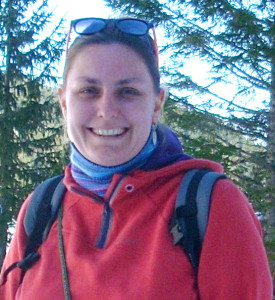 Our new Administrator Virginia Bjertnes is settling into her role at the Peace & Justice Centre. Virginia comes to us from Geneva where she was responsible for Project management and communication at Climate NGO Association Noé21 since 2010. Her extensive experience working with NGOs in a variety of settings make her a huge asset to the Peace & Justice Centre as we move to become more effective in carrying out an ambitious agenda. She has already put her considerable presentation skills to good use designing our new Membership brochure. We hope that, if you are not already a supporter a quick read of the brochure will convince you to sign up now!
Virginia will be handling all administrative work so for room bookings, events information and membership issues please email: admin@peaceandjustice.org.uk. For Events for Calendar still use: contact@peaceandjustice.org.uk.
Cooperative Games & Conflict Resolution Schools Programme
We are currently running Cooperative Games sessions at two primary schools – Parsons Green and Dalry. Louise Smith is Lead Facilitator at both schools, working with Trainee Facilitators Katie O'Neil and Hayley Reid.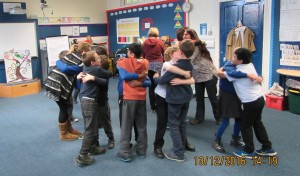 Hayley, Francesco Benvenuti and Emma Quayle are working together to develop and deliver six sessions to class groups that have previously completed our foundation sessions. The additional sessions will focus more on conflict prevention and resolution. Ten people altogether attended a bespoke 8 hour Conflict Resolution Skills for Primary Schools Facilitator Training with Cristina Asenjo. Cristina has worked with Samaritans for several years designing and delivering conflict resolution programme in secondary schools.
The Conflict Resolution sessions build on the foundational Cooperative Games sessions, furthering our work to create a culture of peace in local communities. Schools interested in exploring having us deliver either component of these programmes in the coming year should contact Brian Larkin at the Centre.
Thanks to Pumphouse Trust for a grant enabling us to sustain the Cooperative Games work and add this new Conflict Resolution component to the programme this term. We are pursuing further funding to underpin the programme at current levels for two years.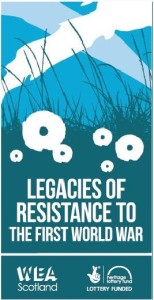 Legacies of Resistance to the First World War Scotland Classes have started with groups of adult learners in Edinburgh, Glasgow and Dundee. A special session took place at National Register House with Dr Billy Kenefick and Cyril Pearce, creator of the most comprehensive national register of COs. The "Pearce Register" is now part of the Imperial War Museum. Cyril also gave a public talk entitled "New Thoughts on Resistance to the First World War in Britain". The project, on which the Peace & Justice Centre is a partner, is organised by Workers Education Association.
140,000 Origami Cranes Project
The project is now reaching out beyond Edinburgh. Scottish CND have run a first workshop in Glasgow and workshops are being organised in the Borders. Approximately £1,000 funding is now in place for this project, sufficient to hire a Curator for an exhibition that we hope to hold in Scottish Parliament. Madeleine Loll is coordinating outreach on this project with our latest volunteers Emma Clark and Coady Johnston helping out over the summer. Madeleine is set to do a workshop at St Thomas Aquins High School with History teacher Katie Hunter before the end of the year.
Saturday workshops are continuing, second Saturday of each month 2-4pm at the Centre. Note though that August workshop is 5th August to coincide with Hiroshima.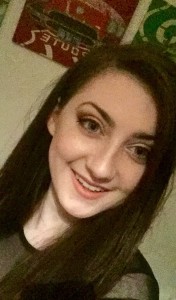 Divest Lothian Pension Fund from Arms
We joined CAAT in Petitioning City Edinburgh to call on the Lothian Pension fund to Divest from arms. A video of our testimony at that hearing is available on the City of Edinburgh website. Following the Petitions Committee hearings we were invited to meet with the CEO and fund managers of the Lothian Pensions Fund. We will be appearing before the Pensions Committee 28 June 2pm.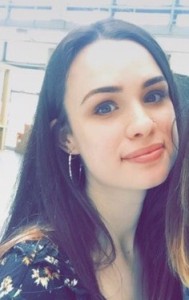 Welcome New Volunteers Welcome to new volunteers Emma Clark and Coady Johnston, both students at University of Edinburgh. Coady has been working on the Diary and Emma has put together this month's Centre News and written one of our Feature articles this month. Both will be working on outreach for the Cranes project over the summer.
Volunteers Needed
Peace & Justice News Writers. We are looking for volunteers to contribute well researched articles to P&J News
Social Media: A volunteer is wanted to post events and other material about our activities on FB and Twitter. Come in once a week to catch up on what we are doing, then work from home.
Sign Painting, Maintenance, Posting Flyers: These roles are occasional, a couple of hours per month. Cleaning 1 hour per week. Contact Brian Larkin at coordinator[at]peaceandjustice.org.uk for more information or to help with these roles or other volunteering.
World Is My Country Exhibition
The Peace and Justice Centre organised an exhibition of the posters, by Emily Johns that celebrated, in stories and pictures, the people and movements that opposed the First World War. The exhibition, held at the Scottish Storytelling Centre featured disobedient soldiers, feminist peace initiatives, a Maori princess, a famous Cambridge philosopher, and the striking graphic art of Emily Johns. Emily and Peace News writer Gabriel Carlyle gave an inspired and inspiring, interactive talk at the launch event, which was attended by about 50 people. Special thanks to Margaret Ferguson Burns who organised setting up the exhibition and to Chris Booth and Rebecca Willmott who helped, and to the Real Junk Food Project for great food, diverted from the mountain of waste, and to Henderson's Wines.
If you missed the exhibition, or attended and want to remember it, you can still purchase posters and Emily's book that tells the stories, from the Peace and Justice Centre. We can post them out to you or pop in to pick one up.
Conflict Resolution Skills for Primary Schools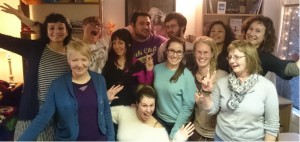 A highly successful and packed out facilitator training workshop for our Conflict Resolution Skills for Primary Schools Programme was held at Edinburgh Peace and Justice Centre and covered essential components for working in Conflict Management adapted for work with children in Primary Schools. This is a practical approach through team building activities, cooperative games, and group dynamics.
We are now calling the programme Cooperative Games and to better reflect what takes place in these fun sessions that really help the children. Sessions have been held with three groups of pupils at Dalry Primary School and will continue with another group next term. These sessions address key points in the Curriculum for Excellence:
Understanding me and others
Managing my anger
Improving my communication
Understanding my skills to manage conflict
We are now looking for other schools interested in hosting the programme. Please get in touch with Brian Larkin, c/o EP&JC. Tel: 0131 629 1058 or email coordinator@peaceandjustice.org.uk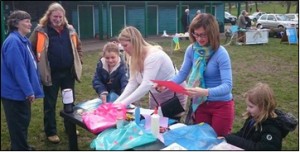 Fly Kites Not Drones Days
The beautiful blue skies of Afghanistan are now a fearful sight to children who no longer want to fly kites, due to fear of a drone strike. Drones are now extensively used in Afghanistan, Pakistan, Iraq, Gaza, Yemen, Mali and Somalia.
In solidarity with all people living under threat of drones we organised a fun day being the change we want to see and brought our ideas of a culture of peace to life. There was Kite making, kite decorating, and lots of kite flying as well as badge making and face painting. Lots of families turned up and it was great to see so many people, young and old alike out flying kites.
Plus Paul Carline demonstrated his big display kites, and two brave teddy bears parachuted from a very big kite. There was a bit of drama when the parachuting bears were carried by the breeze into the tangled upper branches of one of the trees on Middle Meadow Walk. Thank goodness though, one of the Dads heroically climbed the tree and rescued the bears, who were wearing "Ground the Drones" badges. The bears said, "Parachuting and kite flying can be great fun, but military drones are yucky." A great little video of the rescue of the parachuting bears is available on our website.
Marking the Centenary of Conscription
On Thursday, 28 January 2016, Patrick Harvie MSP, Quakers in Scotland, and the Edinburgh Peace and Justice Centre, hosted a reception to mark the centenary of the Military Service Act at the Scottish Parliament.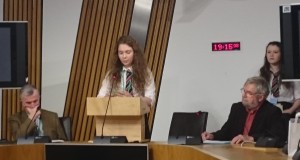 Trevor Royle, author of 'The Flowers of the Forest' the definitive history of Scotland in the First World War, and a member of the Scottish Commemorations panel praised the "16,000 brave men who refused to be conscripted in the First World War" saying it would be right to honour them with a memorial. Historian Lesley Orr told stories of several Edinburgh conscientious objectors and of people who supported them, notably within St Mark's Unitarian congregation.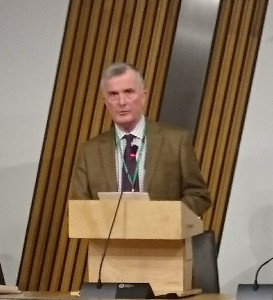 Second World War conscientious objector David Turner recalled that it was his mother's opposition to war, as a result of the experience of the First World War that first led him to refuse to take part in the Second World War. All were moved by his simple assertion that we must keep refusing to support wars throughout our lives. A faithful Campaign Against the Arms Trade activist David has practised what he preaches. Elisabeth Allen remembered her grandfather John Searson, a First World War CO and Joyce Taylor-Richards, spoke about her grandfather John Taylor, a trade unionist and councillor for the Independent Labour Party in Glasgow. In addition, three students from St Thomas Aquin's High School in Edinburgh, Kristy, Rose and India, presented their work on conscientious objectors. EP&JC Coordinator Brian Larkin told the assembly about plans to develop a memorial to Conscientious Objectors in Edinburgh's Princes St Gardens.
Conscientious Objectors Day Recognition by Scottish Parliament?
The Peace and Justice Centre worked with the office of Alison Johnstone MSP who lodged a motion calling on Scottish Parliament to recognise International Conscientious Objectors' Day 15 May. The motion was signed by MSPs John Finnie, Drew Smith, Patrick Harvie, Jean Urquhart, Neil Findlay, John Wilson, Claudia Beamish, Alison McInnes, Malcolm Chisholm, Sarah Boyack, John Mason, Iain Gray and Fiona McLeod. While the number of MSPs signing the motion was comparatively small the fact of it being lodged and signed by Labour, SNP, Liberal Democrat and Green MSPs is worth noting, and helps to raise awareness and respect for those who refuse to take part in war. We will be exploring the possibility of a fresh motion in the new Parliament around the time of international CO Day itself.