Opposing War Memorial News
Key City of Edinburgh Committee Approves the Memorial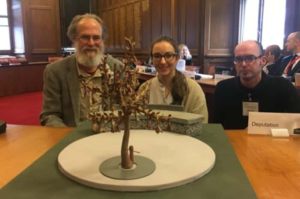 Our proposal for a Memorial to Conscientious Objectors and all who oppose war has been enthusiastically approved by the Transport and Environment Committee of the City of Edinburgh. Peace & Justice Centre Coordinator Brian Larkin outlined why there should be a Memorial to COs in Princes St Gardens. Artist Kate Ive described the design and the concept behind it. St Andrews University Lecturer Dr. Chris Ogden, a local supporter, emphasized that the Memorial would represent values of tolerance, diversity and the important role of conscience.
Councillors unanimously supported the proposals. Green Cllr Chas Booth said: "I think it's fantastic. It's clearly beautiful and it encourages thought, it encourages respect for those who showed the bravery to stand up in the past to war." Conservative Cllr Nick Cook praised "the consideration and the thought that has gone into this". Transport and Environment Convener, Cllr Lesley Macinnes who formerly worked for a landmine and cluster munition NGO said: "I was tasked with dealing with those weapons and the impact of those weapons both during conflict and post-conflict. I've witnessed and understood very clearly the impact of war on human lives. I think it's very important that the voices that represent opposition to that can be heard in Scotland's capital city."
A full transcript of our deputation is available at www.opposingwar.scot. Our testimony can be viewed starting at 40 minutes into the webcast of the Committee meeting at https://edinburgh.public-i.tv/ .
A further meeting with officials has confirmed our choice of location for the Memorial between the Ross Bandstand and the Ross Fountain in West Princes St Gardens, subject only to archeological investigation of the ground.
Motion in Scottish Parliament:
MSPs from all parties Support the Memorial
A motion by Alison Johnstone MSP supporting our proposal for an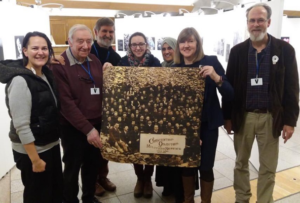 Opposing War Memorial was debated by Scottish Parliament in early December. There was support from all parties and from Scottish government. Several MSPs made very moving contributions recalling past COs who were ostracized, treated harshly and even died in prison, noting Conscientious Objection as a human right, and calling attention to contemporary COs around the world. Many MSPs congratulated the Peace & Justice Centre for our work on this. The debate was Live Streamed on BBC Scotland's Holyrood Live. Watch the full debate on www.scottishparliament.tv/
This Evil Thing Fundraiser performance raised £1,000 for the Memorial.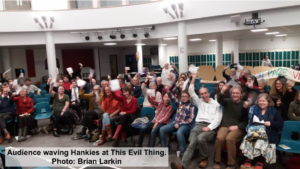 We are very grateful to Michael Mears for the donation of a performance of his one-man play about First World War Conscientious Objectors. In one scene the audience was involved in re-enacting a meeting of the No Conscription Fellowship where the audience waved handkerchiefs instead of applauding speakers in order not to aggravate a hostile mob outside. That episode inspired Kate Ive to design a bronze handkerchief peace tree for the Memorial a fantastic moment of synergy between these two projects.
£18,000 Raised in October / November Crowdfunder. Donations still welcome.
Thanks to all who have donated & helped raise £18,000 for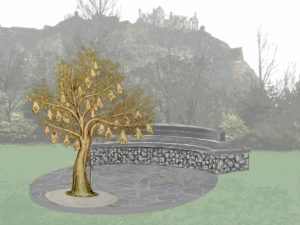 Opposing War Memorial doubling donations received so far to £36,000. Now we can get technical drawings, engineer certification & planning permission and deliver workshops so people can be involved in the project.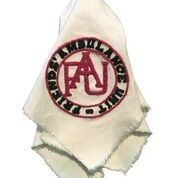 We're over halfway to goal of £59,000 in private donations. The support shown by City Council, Scottish Parliament and so many donors will help us raise the balance of the full budget of £168,000 from grants.
We're continuing to raise funds for casting the bronze Peace Tree sculpture. Anyone who wants to support the Memorial can still donate at: www/opposingwar.scot/donate/
Legacies of Resistance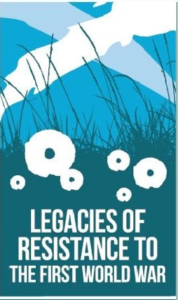 As a project partner P&J staff delivered workshops to the WEA
Scotland HLF funded Legacies of Resistance to the First World 
War project. We are preparing materials for a final exhibition and an associated website. Exhibition Launch event. Friday 25 January. 1:30 – 3:30pm. St Mungo Museum, 2 Castle St, Glasgow G4 0RH. The exhibition will come to Edinburgh at a later date in connection with the CO Memorial launch.
Peacebuilding for Schools Programme
We completed an Evaluation of the programme which concluded we are meeting targeted outcomes in line with the Scottish Curriculum for Excellence and identified areas of improvement. The Evaluation is available on our website. On the back of this we have received grants from Pumphouse Trust, Anglican Pacifist Fellowship and Fellowship of Reconciliation in support of our Peacebuilders Schools Programme enabling us to continue working in schools and further develop the programme. WE engaged Emma Quayle as Project Development Worker and Louise Smith as Project Coordinator.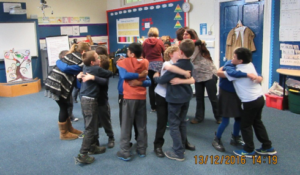 Twelve people attended Facilitator Trainings in October. Our Facilitators and new trainees have worked in two schools this term – Hermitage Park and Bonaly Primary. We have been invited back to Hermitage Park and hope to continue this pattern of working intensively in certain schools where Head Teachers are fully supportive of the approach we are bringing in order to develop a culture of peace. Emma has attended workshops and visited a number of peer programmes. She facilitated creation of Purpose and Values statements, revised our Facilitators Manual. She and Louise are working with Facilitators to shore up programme systems and reporting that will substantially improve our ability to target and evaluate achievement of outcomes. In the coming year we plan to develop and incorporate a Restorative Practice component and introduce a Whole School approach to conflict resolution.
White Poppies Our volunteers distributed about 700 white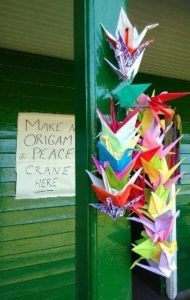 poppies to six City Centre venues including Central Library.
Origami Cranes Workshops & Storage Needed. Can you help?
We now have 100,000 origami cranes. Can you offer a place to store a big box of cranes until August 2020 when we plan to mount an exhibition?
Come along to a workshop at the Centre , second Saturday of each month. If you can't make that can you make cranes at home or organize a workshop?
Email origamicranes@peaceandjustice.org.uk for more info or to offer a home for these birds!
Don't Bank on the Bomb
The P&J continues to take part in the network, campaigning for divestment from nukes. The network met with Gil Paterson MSP a Scottish Parliamentary Pension Scheme Trustee to discuss ways we can work to promote divestment. An article by Linda Pearson, author of the Stop Funding the End of the World report appeared in Common Space. The report is available from our website.
Intern Hsiao Wei from Taiwan joined us in November – December. Barbara Stankova, a graduate of St Andrews University is joining us in January.
Volunteer Opportunities, Student Work Placements and Internships:
Volunteers needed: Photographer – Videographer –  Graphic Artists –
Fundraising – Stalls – Posting Flyers. 
Internships and work placement opportunities:
Conscientious Objectors: Memorial Researcher & Project Assistant
Event's Organisers; Bloggers, Writers, Formatters, for P&J News.
Social Media Person – Fundraising Researcher – Policy Researcher and Writer
Project Co-Coordinators: Origami Cranes & Countering Militarisation of Youth
Other Projects: We open to ideas and can support projects in the area of sustainability, peacebuilding, conflict resolution, nonviolence, anti-militarism, human rights and refugee issues. If you have an idea get in touch.
Premises: Low Cost Hot Desk & Full time Desk Rentals & Meeting Space low cost. Contact admin@peaceandjustice.org.uk for more info or to book.