The Peace and Justice Centre works to promote nonviolence, alternatives to war, human rights, conflict resolution, and ecological responsibility across Scotland. For information about our current programmes and work click here.
Events and Speaker Series
The Centre regularly collaborates with other organizations to host events, demonstrations, and talks. Our Speakers Series features individuals from many walks of life that provide personal and professional insight into a variety of topics.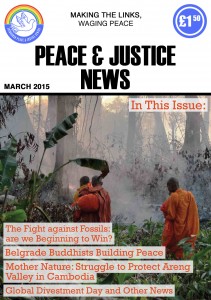 Monthly Newsletter and Other Publications
The Edinburgh Peace and Justice Centre publishes publishes Peace and Justice News, a monthly journal that includes feature articles, reviews, news from around the movements, reflections and regular columns as well as our own Centre News. We also publish fact sheets on a range of peace and justice topics.
Library
Use of our unique Library with over 2,000 books and pamphlets covering topics from Nuclear Disarmament, to Conflict Resolution and Peacemaking is open to the public. Membership is £3 per year.
Volunteers Needed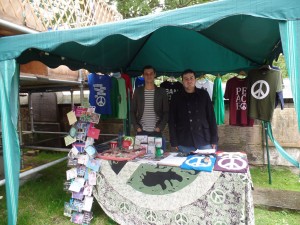 The centre is always looking for volunteers who are interested in the causes we support and want to get involved.  The Centre is based on the terrace of St John's Church, at the West End of Princes St.  But we are currently seeking a new home as of September 2015.
For more information, please go to the Get Involved page.
Hours of Operation
Tuesday – Saturday, 10:00 am to 4:00 pm