Politics remains a hot topic for shows and exhibitions at the Edinburgh fringe. Peace and justice, climate change, refugee and migrant rights – are all covered in a multitude of formats at this year's festival. Watching a play, looking at art, or hearing an unexpected conversation are great ways to get a new perspective on social justice issues. So here for your perusal are some recommendations by the Edinburgh Peace and Justice Festival for things you might enjoy at the festival this month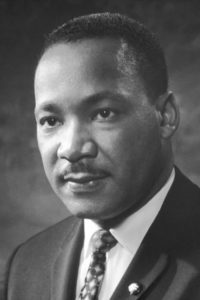 Written and performed by Christopher Rajah, 'Dream of a King' is set in a Tennessee motel room on 4th April 1968, the night Martin Luther King was murdered. A solo show that explores the extraordinary man behind the legend
Remembering Hiroshima with a Japanese Tea Ceremony (event)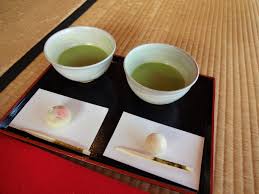 On August 6,  Hiroshima day, Urasenke Tea Master Mio Shudo will lead a Japanese tea ceremony. The Way of Tea is a traditional living art form originating in 16th-century Japan. The principles are: harmony, respect, purity and tranquility.
Origami Peace Cranes Workshop and Scottish Resistance to World War 1 exhibition at the Edinburgh Quaker meeting House (workshop and exhibition)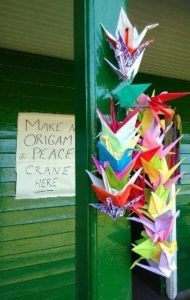 We are running several Origami Cranes workshops during the festival, including on Hiroshima Day itself, at the Edinburgh Quaker Meeting House on the 5, 6, 9 and 10 August. Ancient Japanese legend promises anyone who makes 1000 cranes will be granted a wish from the gods. Help us make 140,000 cranes to wish for peace and disarmament. There will also be a chance to make a small notebook using a Japanese stab binding technique.
While you there, pop along to the Scottish resistance to WW1 exhibition – Exhibition of panels showing the variety of experiences endured by Conscientious Objectors to World War One.
Edinburgh's Slavery Legacy (talk)
Conversation with Graham Campbell, Sir Geoff Palmer and Lisa Williams
Find out the debt Edinburgh owes to the transatlantic slave trade.
Great choice of theatre by refugees living in Scotland (plays)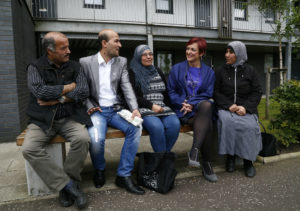 There are a number of really interesting-looking plays written and performed by refugees at this year's festival including:
Trojans, performed by Syrian refugees living in Glasgow Play performed by Syrian refugees living in Glasgow
Where are you really from? Community theatre that explores integration and the asylum process from the perspective of those with direct experience as well as celebrates the contributions of asylum seekers and refugees to Scottish communities.
Where to Belong? Victor Esses is Jewish-Lebanese, Brazilian and gay. In 1975, Victor's mother flees Lebanon as a refugee of the civil war. In 2017, Victor visits Lebanon for the first time. In 2018, amidst the elections that will see Brazil choose a far-right president, he travels from London to São Paulo to show his partner his childhood city. Where to Belong is the tender, moving story of these journeys
The Just Festival has some really interesting stuff on again this year.
Continuing the contribution from refugees in Scotland, 'From Syria to Scotland' looks at the transition Scottish Syrians have had to make from their own culture to living in Scotland. How do they deal with the challenge of building a new life in a very different country?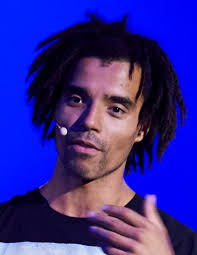 Akala – In Conversation – Natives: Race and Class in the Ruins of Empire: Spoken word, music (race & social class)
One of the most important voices in Britain, Akala is a BAFTA and MOBO award-winning hip-hop artist, writer and social entrepreneur. Natives is the recently published memoir and already a Sunday Times bestseller.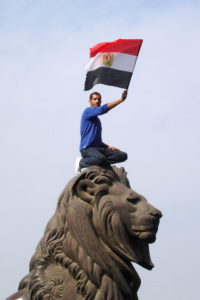 From Egypt to Edinburgh, director and writer Ahmed El Attar looks at the moment before Mubarak was overthrown. Expressing a sense of stagnation – but also potential – through a static cast surrounded by an 'audio-visual environment', Before was censored in its home country and examines one of the key moments in contemporary politics.
Darren McGarvey AKA Loki: Scotland Today: Music, spoken word (poverty & politics)
McGarvey's Fringe debut Poverty Safari Live was the breakout hit of 2018. It's also a great book, a memoir and polemic about growing up in poverty in Glasgow. His new show, 'Scotland Today' promises to be equally good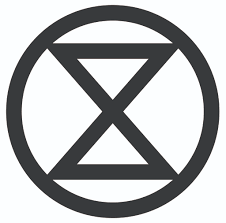 More than 100 readers, performers, members of the public, activists, authors read the 2018 IPCC Report on the impacts of global warming of above 1.5 degrees. Go along and listen, and if it inspires you to take more action to tackle climate change, Extinction Rebellion have a residency at Summerhall during the festival with shows, song writing workshops and an exhibition. Find out more here: https://festival19.summerhall.co.uk/events/extinction-rebellion/