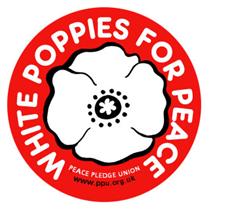 Scottish
WILPF
distributed almost 400 poppies in the Scottish Parliament to MSPs, staff and guests during this week.
Due to Scottish parliamentary rules they were neither allowed to sell the poppies or ask for donations.
John Mason MSP
topped up the box with some of his when they ran low.
Please
write to your MSPs
to ask why red poppies can be on sale in the Scottish Parliament. They were everywhere. But not white.
Poppy Scotland is the only charity that is allowed to collect in the Scottish Parliament.
WILPF would love to give out free white poppies every year – but as a small organisation can not afford to do this.