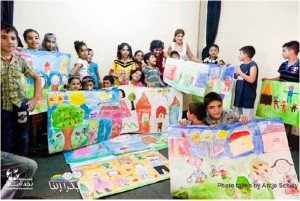 An exhibition of 166 paintings and drawings by Syrian refugee children, organised by the Edinburgh Peace and Justice Centre, will take place at City of Edinburgh Methodist Church and Edinburgh University Chaplaincy from Tuesday 21 October through Wednesday 12 November with a small selection also on view at St John's Church.
The 166 paintings and drawings were created by Syrian refugee children during a three month psychological support project run by the Syrian humanitarian relief agency Najda Now at the Shatila refugee camp in Lebanon.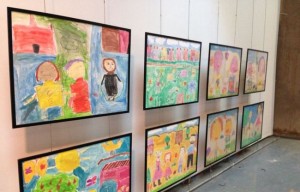 The exhibition is organised by the Edinburgh Peace and Justice Centre with the Children's War Museum and Najda Now. It is supported by Church of Scotland, World Mission Council, Edinburgh City Centre Churches Together, and just Festival.
Brian Larkin, Coordinator of the Edinburgh Peace and Justice Centre said: "Syrian children and teenagers have been forced to leave their homes, under showers of relentless bombardment; death and destruction has filled their country; raging infernos are destroying their schools and playgrounds. Violence, fear and murder have drawn these innocent souls in to darkness – the terrifying things they have seen causing deep psychological wounds.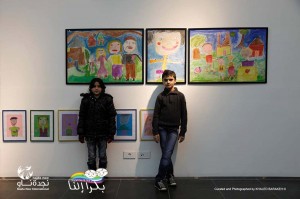 "Najda Now's project, out of which come these poignant works of childrens art, aims to extend a loving hand to these children and plant the seeds of hope. Perhaps the psychological support programmes provided by the centre can help bring these children out of the darkness and in to the light; put smiles back to their sad faces, and wipe away the tears from their troubled eyes.
The exhibition will run from 21 October – 12 November at the City of Edinburgh Methodist Church, Nicolson Square and Edinburgh University Chaplaincy, 5 Bristo Square, with a small selection at St John's Church, Princes St,, Monday – Friday, 10am – 3pm and at Edinburgh Methodist only Tuesdays 6 – 8pm & Sat 1 November 10am – 3pm.
For further information contact: Brian Larkin 07584492257