Peace & Justice (Scotland) welcomes the recent decision made by councillors on Inverclyde Council to pass a resolution urging the Strathclyde Pension Fund (SPF) to move towards divesting from arms manufacturing and nuclear weapons. 
Peace & Justice (Scotland) Coordinator Brian Larkin said "We welcome "Inverclyde Council passing this resolution. Inverclyde Council joins East Ayrshire, Renfrewshire and East Dumbartonshire Councils in calling on Strathclyde Pension Fund to divest from nuclear weapons. In addition Inverclyde's call for the SPF to invest in renewable energy and other ethical alternatives models a sustainable way forward that will support wider efforts to address the climate emergency. This is a win-win that should reassure Counsellors elsewhere that they can do the right thing by getting out of the unethical business of arms manufacturing and still do their fiduciary duty. 
The Inverclyde Council resolution reads:
"The Strathclyde Pension Fund is known to hold shares in 11 of the world's 20 biggest arms manufacturers, including some involved in the production or maintenance of nuclear weapons or their delivery systems. Any investments in nuclear weapons producers are at odds with the Treaty for the Prohibition of Nuclear Weapons (TPNW).
The Inverclyde Council calls on the Strathclyde Pension Fund "to work towards eliminating current and future financial exposure to companies that are involved in arms manufacturing, giving  due regard to fiduciary duty."  
The Strathclyde Pension Fund  is one of the biggest local government pension scheme funds and one of the top 20 UK pension funds with over 250,000 members and £20bn of investments.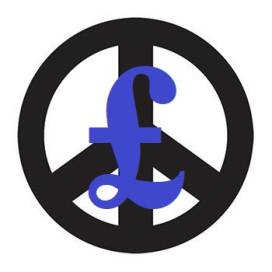 'Don't Bank on the Bomb Scotland' (2), along with the NFLA has met with  the SPF and held a wide-ranging discussion. Peace & Justice (Scotland) is one of three organisations in the Don't Bank on the Bomb Scotland network, along with Scottish CND and Medact Scotland.
The SPF argue that they do engage actively with companies on ESG issues but are opposed to specific divestment policies which they argue are not as effective as a policy instrument.
Linda Pearson, from Don't Bank on the Bomb Scotland said:
"We congratulate Inverclyde Council for passing this important resolution. Investing in nuclear weapons producers is at odds with the Treaty on the Prohibition of Nuclear Weapons, as the resolution states, and Strathclyde Pension Fund's investment policies should reflect the fact that nuclear weapons are now banned under international law. It's clear that there is growing opposition to Strathclyde Pension Fund's unethical investments from its own member councils and we support Inverclyde Council's call for the fund to divest from companies involved in arms manufacturing, including those involved in nuclear weapons production."
(1) Inverclyde Council media release, 2nd March 2021 https://www.inverclyde.gov.uk/news/2021/mar/pension-fund-arms-and-nuclear-investment-call   
(2) Don't Bank on the Bomb Scotland analysis of Scottish Council Pension Funds https://nukedivestmentscotland.org/local-government-pension-scheme/