Bear witness to the gross decay of hope
when shrieking scarlet sirens hail the room
boots and suits yell orders down the phone
while bulging eyes foresee the heart of doom.

The president is hunched over a desk
staring at a black case, which contained
a button snug and bloody in its burden.
Once pressed it will unleash atomic waves

which scorch bodies into a sudden shadow
melt the air into a toxic haze
torch cities for a radius of miles
and finally, bring forth the end of days.

They wonder how it ever came to this?
How warheads, once asleep, have now awakened
and bugles, drums and flags which blared so bright
now fade like sighs at earth's most wretched light.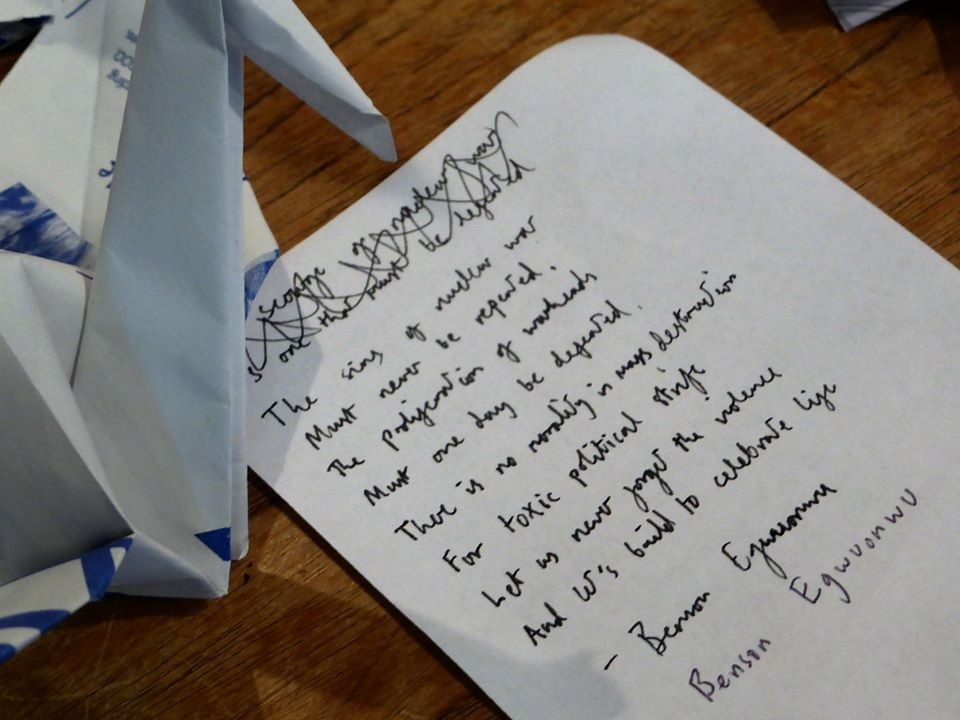 Benson says: 'I first engaged with P&J (then, the Edinburgh Peace and Justice Centre) in August 2016, where I met the late Atsuko Betchaku and Margaret Ferguson Burns. I had a great discussion with both of them about nuclear weapons and human rights abuses. They taught me how to make an origami crane, and I wrote an impromptu poem for them. It is due to this positive experience that I wanted to reach out to the P&J again and share my work.'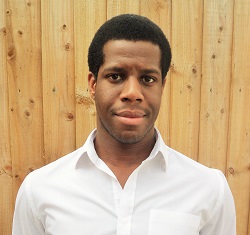 Benson Egwuonwu is a poet based in London, United Kingdom. His poetry has been published in Human Rights Pulse (2021), Arachne Press' anthology Where We Find
Ourselves (2021) and Tendon Magazine (2022)
Twitter: @bensonpens
Instagram: @benson_pens

DEFCON 1 – Copyright © Benson Egwuonwu, 2023