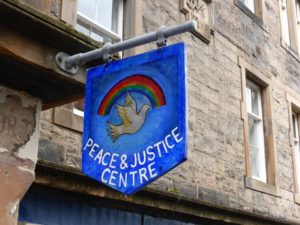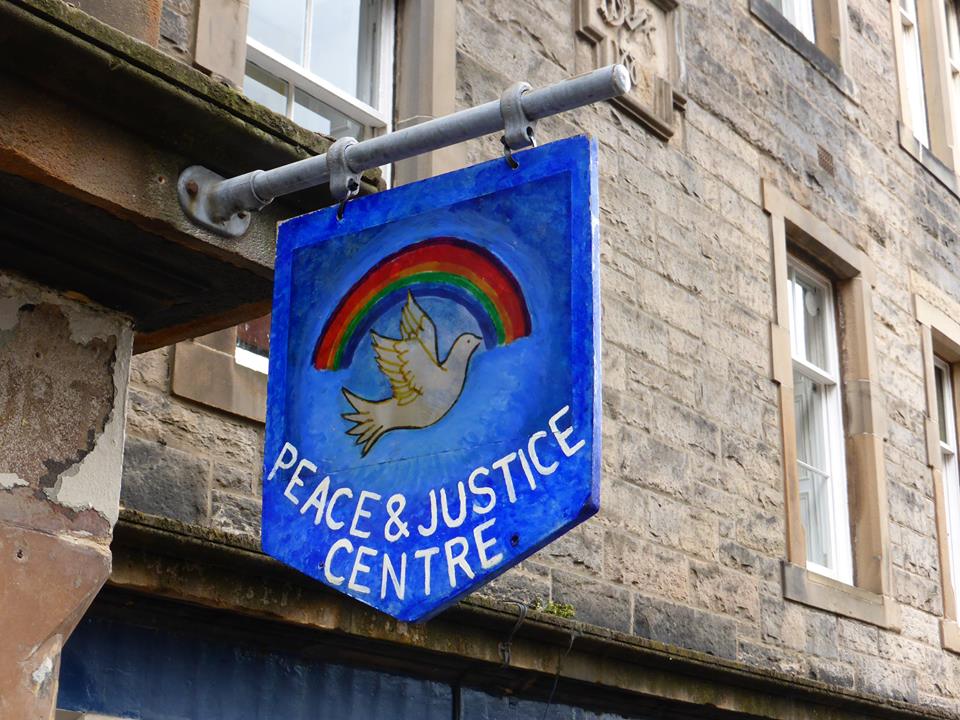 Edinburgh Peace & Justice Centre relies upon donations and the support of our members.
If you can, please make a one-off Donation today or become a member and sustain our work with a monthly or annual donation. 
Membership is for any donation of £25 per year or more (£12 concession). Below are several ways to donate. 
Gift Aid it makes your donation go even further. To Gift Aid it please download and complete the membership form and send that in to us.  Below are several options for how to donate. Please choose the one that works best for you.
1. Donate by Cheque or set up a Standing Order or Bank Transfer.
Click here to download a Membership form. Then complete the form and return it with  your cheque or completed  standing order form to:
Edinburgh Peace & Justice Centre
City of Edinburgh Methodist Church
Edinburgh EH8 9BX
2.  Donate by Bank Transfer.  Complete the form and return it to us and set up your Bank Transfer via your Online Bank account to:
Bank of Scotland Account Name: Edinburgh Peace & Justice Centre
Account: 00207018 / Sort Code: 80-11-30
3. Donate online. There are no charges other than Card Charges. Just Click the button below and follow the steps:
4. Donate via Pay Pal. You can choose a monthly or annual amount option or choose a donation level of your own choice after you get to the Pay Pal page.
To keep up with our projects and upcoming events you can sign up to our enews list by clicking on this link.