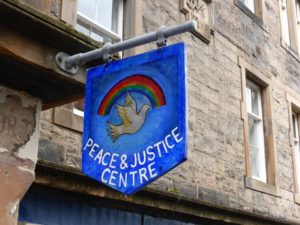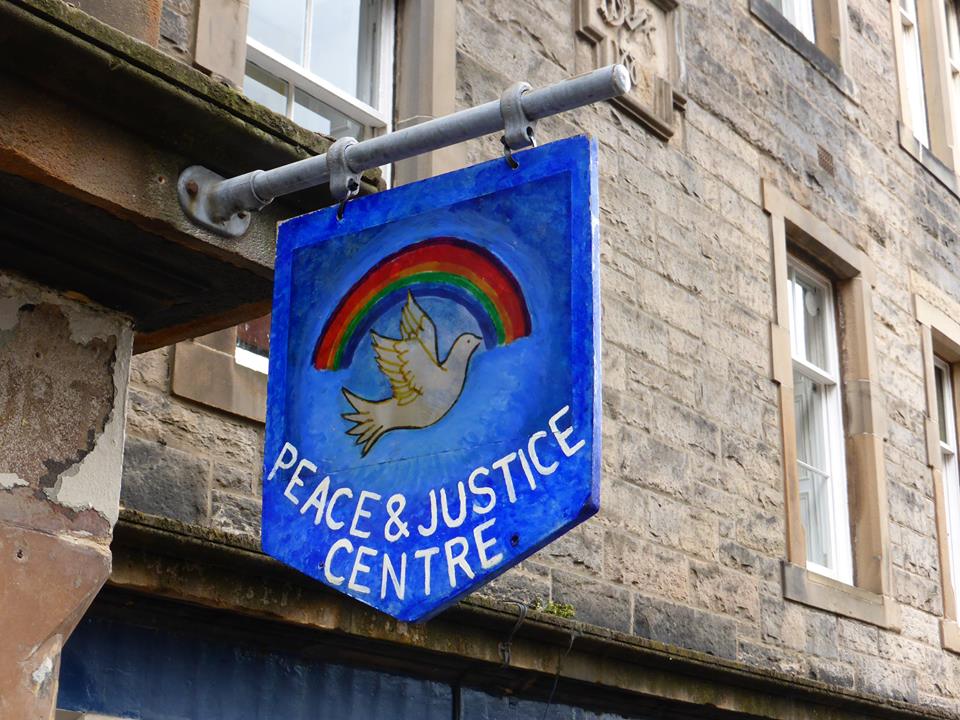 Edinburgh Peace & Justice Centre relies upon donations and the support of our members. If you are able to do so please help us work towards a culture of peace in Scotland.
Make a one off Donation today or become a member and sustain our work with a monthly or annual donation. 
Make a one off donation by bank or credit card: 
Become a regular donor and supporter of our centre and you'll receive regular updates about the work we do including our quarterly Peace & Justice News.
Click here to download a Membership form and make a donation by cheque or standing order.
Return your cheque or completed  standing order form to:
Edinburgh Peace & Justice Centre
5 upper Bow
Edinburgh EH1 2JN
Donate by Bank Transfer to:
Bank of Scotland Account Name: Edinburgh Peace & Justice Centre
Account: 00207018 / Sort Code: 80-11-30
Or donate by paypal:
Donations can also be made in person at the Centre, 5 Upper Bow, EH1 2JN.
We are open Wednesday and Friday 1 – 4pm.
You can also fundraise for us on facebook. 
To keep up with our projects and upcoming events you can sign up to our enews list by clicking on this link.