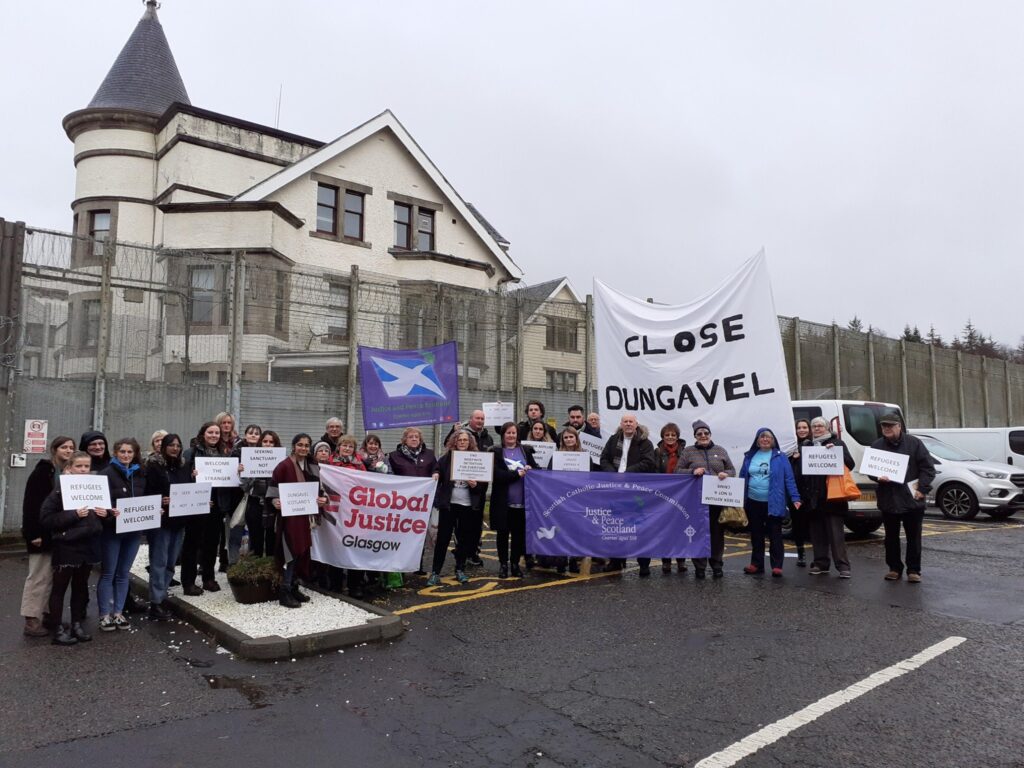 Dungavel in South Lanarkshire  is Scotland's only immigration detention centre. It's 125 detainees can be held indefinately at the facility. It is run by a US based private prison corporation GEO group and is run by the Home Office. Detainees have gone on hunger strike on several occasions to protest the inhumane conditions in the facility.
Although the Scottish government does not have powers to close the centre, there is lots more it could be doing to improve the situation for detainees and to put pressure on the UK government to close the centre.
Read the briefing to find out more 
Take action: if the briefing inspires you to take more action on this, you could start by writing to your local MP and MSPs about this issue. There are template letters for MPs and MSPs that you can use below.