Sign the petition to City of Edinburgh Council for Lothian Pensions Trust to Divest from arms companies like BAE Systems that transfer arms to Saudi Arabia.
A pension scheme managed by Edinburgh City Council for it's staff is sitting on arms investments worth £128 million. The Lothian Pensions Trust invests in major arms companies including BAE Systems, whose weapons are currently playing a central role in Saudi Arabia's devastating attacks on Yemen. BAE's weapons have been used to commit human rights abuses across the globe, from suppressing pro-democracy protests in Bahrain to Israel's deadly attacks in Gaza. So why is Edinburgh Council investing for the future with them?
Campaign Against Arms Trade and the Edinburgh Peace and Justice Centre have launched a petition to the City of Edinburgh Council to do everything within its power to require that Lothian Pensions Trust divest from all arms companies. We already have more than the 200 signatures needed to get our petition accepted and appear before the Lothian Pensions Trust to present the petition. But every additional signature adds weight to our call. Please add your name today, and share with friends.
The petition can only be signed by Edinburgh residents aged over 16 and you can sign the petition by clicking onto the link below.
If you'd like to add your support to the campaign and get involved with the Edinburgh CAAT group, please email outreach@caat.org.uk to find details of the next meeting. They've got some ambitious plans for the next few months, and are always keen to meet new members!
Ask your MP and MSP to sign these parliamentary motions on Military Recruitment of Under 18s
You can find contact information for your MP/MSP, and email them, on this page. See below for sample texts for MPs (UK wide) and MSPs (Scotland only) that you may wish to use and some background information.
You could also send your MP/MSP this briefing for parliamentarians outlining the arguments in favour of raising the age of recruitment.
 Stop arms sales to Saudi Arabia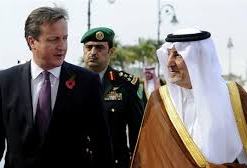 Saudi Arabia is the UK's biggest arms customer and most shameful relationship. One of the world's most authoritarian regimes, its repression at home and aggression abroad is propped up and supported by UK arms sales. The UK's military support for the Saudi regime makes us complicit in its wrongs. The UK must end all arms sales and military support to Saudi Arabia.
Please click here to sign the CAAT petition calling on the UK to Stop all arms sales to Saudi Arabia now.