Ask your MP and MSP to sign these parliamentary motions on Military Recruitment of Under 18s
You can find contact information for your MP/MSP, and email them, on this page. See below for sample texts for MPs (UK wide) and MSPs (Scotland only) that you may wish to use and some background information.
You could also send your MP/MSP this briefing for parliamentarians outlining the arguments in favour of raising the age of recruitment.
 Stop arms sales to Saudi Arabia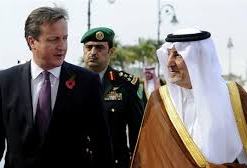 Saudi Arabia is the UK's biggest arms customer and most shameful relationship. One of the world's most authoritarian regimes, its repression at home and aggression abroad is propped up and supported by UK arms sales. The UK's military support for the Saudi regime makes us complicit in its wrongs. The UK must end all arms sales and military support to Saudi Arabia.
Please click here to sign the CAAT petition calling on the UK to Stop all arms sales to Saudi Arabia now.