About Us
Brian Larkin – Coordinator               Email: coordinator[at]peaceandjustice.org.uk
Brian is the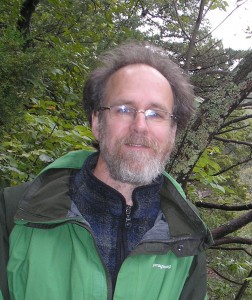 Center Coordinator. Brian is a US citizen who has been living in Scotland for some years, having first come to study Theology at St Andrews University. An active member of Trident Ploughshares he has been arrested at Faslane and other nuclear weapons bases on numerous occasions. His commitment to pacifism was cemented at the age of 20 when he risked 5 years in prison, refusing to register for the Selective Service. He was a Canvass Director and organiser in the Michigan office of the Committee for a SANE Nuclear Policy and was jailed  indefinitely for 3 months for blockading a factory which manufactured engines for Cruise missiles. During the US covert war on Nicargua he went there with a Witness for Peace delegation. He worked with the homeless as Manager of the Ann Arbor Shelter and was a member of Covenant for Peace.
Here in Scotland Brian was a class teacher at the Edinburgh Rudolf Steiner School for 8 years. He served on the Steering Group of Faslane 365 the yearlong blockade of the UK nuclear weapons base and the Executive Committee of Scottish CND for two years. He currently convenes the Scottish Peace Network and is Chair of the interim Board of the Edinburgh Peace Initiative. He is committed to the philosophy and practice of nonviolence. He has been influenced by Gandhi, the wrtings of Dorothy Day and the Berrigans and has strong contacts amongst US Catholic Workers and in the Ploughshares movements.
Brian holds a Masters degree in Writing and Cultural Politics from the University of Edinburgh. He has two grown daughters and a grandson with whom he loves to play. He lives with his partner Jane Tallents and flocks of rooks, mallards, partridges, quails, swallows, and a pair of swans on Milkhall Pond near Howgate.
Management Committee
Arthur Chapman, Chair
Judy Russell, Secretary
Frank Thomas, Treasurer
Michael Elm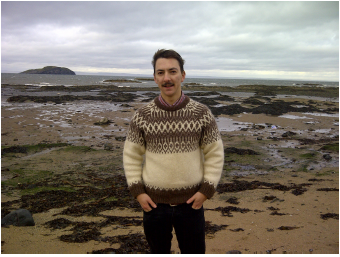 Michael is from Edinburgh  (mostly), he studied Geography and International Relations at the University of Sussex. Whether he studied this because he was interested in global issues or his studying of this made him interested in these issues is somewhat up for debate but it's most likely the former. During his time studying he was involved in starting the Occupy movement at Sussex in early 2008 in response to the situation in Palestine. The campaign that stemmed from the occupation lead to the university forging links with Palestinian educational establishments to supply them with scholarships and equipment. Michael has joined the Centre as a volunteer to help drag them into the 21st
century. His report into strategies for the Centre to attract more young people to its work was his first task. He will be helping to implement these developments as well as helping with the social media.
Gillian Lawrence
Current volunteers
Angus Doyle
Angus is our graphic designer and produces the monthly newsletter front cover.
Jill McClenning

Jill works on general office duties and helps get the newsletter out to the post on time.
Former Interns and volunteers
Varsha Gyawali
Varsha  was a member of the Management Committee and volunteer for over 3 years, contributing to funding applications and the redesign of the newsletter. She has over 7 years of experience in international development, with focus on conflict resolution and peacebuilding at both macro and micro-level. As the Founding Director, she set up the Centre for Conflict Resolution & Human Security (CCRHS) in New Delhi, India and led its programmes from 2009 until 2011. Prior to CCRHS, she was at The Carter Center, Nepal, where she was extensively involved in political liaison with key actors playing a critical role in Nepal's peace and political transition process, as Political Project Coordinator from 2005 to 2007. She has also worked with United Nations Development Programme, Nepal for a couple of years.
Varsha has two Master's degrees; MA in Peace Studies from University of Bradford and MBA from Kathmandu University. As a peace practitioner, she endorses the argument by Johan Galtung on "Positive Peace," which not only means end of violence but ensuring a dignified life for the poor and weaker section sans poverty, discrimination and injustice. She is an avid traveller and loves spending time with her husband, Gavin.
Yalda Salfavian
Yalda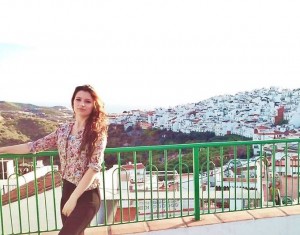 worked with mentor Matthew Naumann to draft our briefing "Meeting the Needs of Unaccompanied Asylum Seeking Children in Scotland".
She is currently in her second year of a Master's program in Global Studies at the University of Gothenburg, Sweden.
Douglas Shaw
Douglas was with the Centre for several years and was an Editor of Peace and Justice News with responsibility for formatting and mailings and looks after our database. As a member of Trident Ploughshares and the Adomnan of Iona Affinity Group, Douglas has been involved in various nonviolent direct actions in Faslane and other places. He is a founding member of the Edinburgh protest choir Protest in Harmony, where he is able to combine activism and his favourite hobby which is singing (he belongs to 3 choirs!).  He is a Quaker and an Associate of the Iona Community and lives in Biggar.
Pat Bryden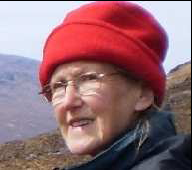 Pat worked on the P and J diary, website and library. She is a former teacher and has been a volunteer for about five years.  She worked for a while in Malawi and later in Namibia.  In between was Birmingham,where she lived in a Zimbabwe community house and campaigned with Anti-Apartheid. Working first in inner-city, multicultural schools, then with Namibian teacher-trainees in exile. She developed an interest in and concern for Palestine, and has visited the West Bank five times, learning from the people a very little of the injustice and pain of the situation. She is one of the Edinburgh Women in Black, who stand for Peace every Saturday, and is active in St Mark's Amnesty group.
Jonathon Greig
Jonathon contributed to the website, newsletter and other work associated with the everyday running of the centre. He is a graduate in Economics & International Relations from The University of Aberdeen .His interest in promoting human rights is what led him to the Peace and Justice Centre and during his time interning he wants to learn more about the field in the hope that one day he can make a real difference.
Cameron Watt worked on Fact Sheets and our Blog. He is a student in Music at Napier University
Tracy Buckley
Tr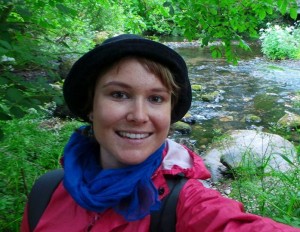 acy worked mostly with Facebook, the website, and general around-the-office/shop stuff! She is a registered nurse from New Zealand. She was a regular on the Wool Against Weapons stall during the Edinburgh Festival and worked on the Climate Change March event in 2014.
Ailbhe Moloney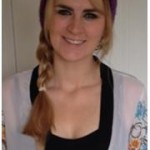 I'm Ailbhe Moloney, an Irish 23 year old living in Edinburgh. I studied law in Trinity College Dublin and have just completed my masters in International Law at the University of Edinburgh. My primary focus throughout my studies has been on human rights and I hope to pursue a career in this area. Having become enamoured with this wonderful city I decided to stay on and enjoy life in Edinburgh. Becoming a volunteer with the Edinburgh Peace and Justice Centre has allowed me to foster my passion for human rights, peace and justice and develop my skills in order to best promote these concepts. Furthermore, I have already met some remarkable people through the centre and I am delighted to be playing a part (however small) in this noble community.
Helen Harris 
Helen edits our Newsletter – Peace and Justice News. She is currently half-way through a part time masters degree at the University of Edinburgh in International Law and feels her work for the centre will help her gain experience in working for peace and human rights. From her studies she has come to believe that there can be no real lasting peace without justice, and so is particularly interested in the field of transitional justice, which concerns how societies which have previously suffered civil wars or oppressive regimes can move to a democratic regime whilst addressing issues from the past – in the hope that in so doing future conflict can be prevented. She feels it is encouraging and exciting to find that there are so many others in Edinburgh and Scotland working to prevent conflict and promote peace.
 Patrick Hawkes
Patrick was born in Kyoto Japan and moved to the UK aged nearly 11. He is fluent in spoken Japanese. He achieved a BA in Social Anthropology from the School of Oriental and African Studies, University of London and took courses in the Development Studies Department, specifically in NGOs and their structure and management. Interests include DJing, Kung Fu, tennis, working out in the gym, swimming and travel. He has been active volunteering in a homeless day centre in Portsmouth, Fare Share (Cyrenians) food redistribution programme and Edinburgh Oxfam music shop, and the Forest cafe currently.
Amy Johnson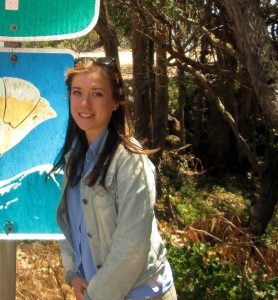 Amy is currently helping with developing the Edinburgh Peace and Justice website and hopes to contribute to Peace and Justice News. She is extremely interested in the work being carried out by the Centre and hopes to learn more about peacebuilding in Scotland. She is interested in how mediation and dialogue processes can be brought outside traditional structures with a view to building long-term,positive peace. She has interned with the Asia Foundation Nepal, working specifically with the Nepal Transition to Peace initiative and has recently completed a Masters in Post-war Recovery Studies that saw her conduct primary academic research inside Jordan's Za'atari refugee camp.
Douglas Bramley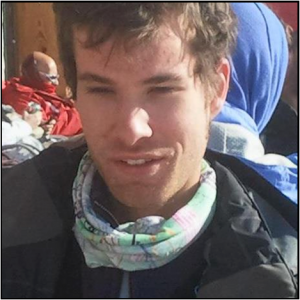 Douglas is joining the team at the Peace and Justice Centre to help out and hopes to contribute in a range of ways. He is very interested in the causes of conflicts and who the key power brokers are that determine the fate of nations. The Peace and Justice Centre got his attention and he is hoping to find out much more about the work it doe. Douglas is currently in recovery from some mental health problems and hopes some structured work at P&J will be a part of that recovery.  Douglas has volunteered in a hospital, a university and teaching English in Vietnam.
Nicola Chuhan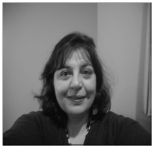 Nicola worked on the website, newsletter and general administration. She was born in and grew up in Bilston in the Midlands, her  mother coming from a long line of metal workers and coal miners and her  father – one of the first wave of migrants in the 1950's – of farming and small business stock from the Punjab.
She studied microbiology at Bristol University. and her working life has been wide and varied, ranging from pathology technician, activities co-ordinator and countryside ranger to proof- reader and voluntary sector administration. Travel and meeting people of other cultures is what she enjoys most – hitchhiking to the Middle East with her ex-husband as a young student was an incredible experience; and more recently she has been exploring her heritage with trips to India.  She visited the West Bank a few years ago and has been involved in Palestine support since. .She enjoys country walks, dogs, swimming, singing, reading, world music and modern art. She is  a member of Edinburgh's Film Guild and the Interfaith community.
Maria Johansson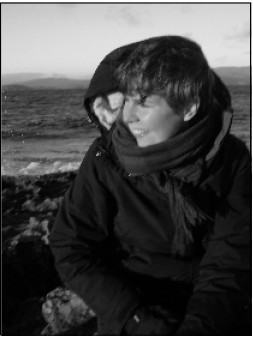 Maria worked on the website, and general administration.
Maria is a Swedish student of languages doing an Erasmus practice program at the Unity Centre in Glasgow, as well as volunteering at the Peace and Justice Centre once a week. The Unity Centre is a centre that offers practical solidarity and mutual aid to asylum seekers in Glasgow, and Maria is especially involved with the Unity Lgbt Project.  She is also devoted to peace and anti-militarism and especially in putting a feminist perspective on peace issues.
Heather Tait
Heather contributed to and edited the newsletter.