Staff
Brian Larkin – Coordinator
Email: coordinator[at]peaceandjustice.org.uk
Brian is the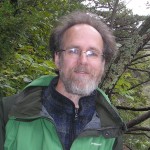 Centre Coordinator. Brian is a US citizen who has been living in Scotland for some years, having first come to study Theology at St Andrews University. An active member of Trident Ploughshares he has been arrested at Faslane and other nuclear weapons bases on numerous occasions. His commitment to pacifism was cemented at the age of 20 when he risked 5 years in prison, refusing to register for the Selective Service. He was a Canvass Director and organiser in the Michigan office of the Committee for a SANE Nuclear Policy and was jailed  indefinitely for 3 months for blockading a factory which manufactured engines for Cruise missiles. During the US covert war on Nicargua he went there with a Witness for Peace delegation. He worked with the homeless as Manager of the Ann Arbor Shelter and was a member of Covenant for Peace.
Here in Scotland Brian was a class teacher at the Edinburgh Rudolf Steiner School for 8 years. He served on the Steering Group of Faslane 365 the yearlong blockade of the UK nuclear weapons base and the Executive Committee of Scottish CND for two years. He currently convenes the Scottish Peace Network and is Chair of the interim Board of the Edinburgh Peace Initiative. He is committed to the philosophy and practice of nonviolence. He has been influenced by Gandhi, the wrtings of Dorothy Day and the Berrigans and has strong contacts amongst US Catholic Workers and in the Ploughshares movements.
Brian holds a Masters degree in Writing and Cultural Politics from the University of Edinburgh. He has two grown daughters and a grandson with whom he loves to play. He lives with his partner Jane Tallents and flocks of rooks, mallards, partridges, quails, swallows, and a pair of swans on Milkhall Pond near Howgate.
Management Committee
Arthur Chapman, Chair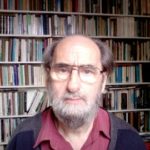 Arthur's working life revolved around research and teaching. He moved from rural Northamptonshire to Scotland where he obtained an Honours degree in Physics, moved to Edinburgh and completed a PhD in Atmospheric Physics. He also completed a BA (Hons) degree with the OU majoring in Philosophy. After research at Heriot Watt University and following a year taking a teaching Diploma he moved to Edinburgh's Telford College where he taught computing for 20 years during which time he wrote two books on C and C++ Programming for Macmillan. Along with a colleague he left to set up The New Curiosity Shop – a pioneering enterprise in online learning. He is now retired.
He has been interested in and concerned about the related issues of justice, peace, the environment and economics for many years. In the 1980s he helped form Edinburgh Christian CND and subsequently Scottish Christian CND. He has been a member of the Iona Community since 1987. Along with his wife Judy, he enjoys walking, which since retiring has become an important part of his life. Having begun with the West Highland Way they now have completed a number of pilgrimages to Santiago de Compostela (including the Camino Frances and the Camino del Norte) and they have broadened their understanding of pilgrimages and pilgrims by being hospitaleros at an Albergue run by the Confraternity of St James on the Camino del Norte. His other interests include reading and music (listening to!). He has two grown-up daughters, a son and two grandchildren.
Judy Russell, Secretary
Frank Thomas, Treasurer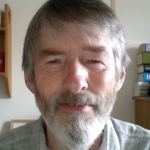 Frank is now retired. He has degrees in mathematics and statistics and a diploma in teaching. He taught maths in a Tanzanian secondary school for 2½ years but had a much longer career as a statistician the Scottish civil service. During that career he counted teachers, criminals and then the whole population of Scotland. In later years he did short spells working in populations censuses in Egypt and Palestine. He now spends a lot of time working for human rights for Palestinians both on the street but also as treasurer of Edinburgh Action for Palestine and the Network of Photographers for Palestine as well as a council member of the Hadeel Palestinian shop where he does the books. There are also two grandchildren living close by.
David Somervell
Hilary Patrick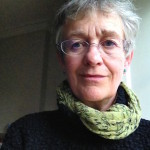 Hilary Patrick worked for many years as a human rights lawyer, specialising in issues of mental health and incapacity law. She has written widely and been involved in many groups working to protect service  users' rights. She is a Quaker and a member of the Protest in Harmony radical singing group. She is a member of the steering group of Scottish Faiths Action for Refugees, and treasurer of Let's Sing, a singing group for people living with dementia and their supporters. Now officially retired, she has been working for the last two years as an Independent Prison Monitor.
Michael Elm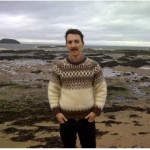 Michael is from Edinburgh  (mostly), he studied Geography and International Relations at the University of Sussex. Whether he studied this because he was interested in global issues or his studying of this made him interested in these issues is somewhat up for debate but it's most likely the former. During his time studying he was involved in starting the Occupy movement at Sussex in early 2008 in response to the situation in Palestine. The campaign that stemmed from the occupation lead to the university forging links with Palestinian educational establishments to supply them with scholarships and equipment. Michael has joined the Centre as a volunteer to help drag them into the 21st century. His report into strategies for the Centre to attract more young people to its work was his first task. He will be helping to implement these developments as well as helping with the social media.
Gillian Lawrence
Cooperative games facilitators
Cristina Asenjo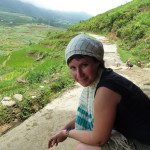 Cristina has worked for over seventeen years in the field of community development and conflict resolution. She has delivered development and peace education programmes in a wide range of settings and across different countries, including Spain, Ireland, Scotland and Bangladesh. She has worked as an intercultural mediator, youth worker, adult educator and conflict resolution trainer. Cristina has been collaborating with the Edinburgh Peace and Justice Centre since 2014. Alongside Elena Arroyo and other volunteers, Cristina has helped develop the project 'Conflict Resolution Skills for Primary Schools' and deliver training sessions on cooperative games and conflict resolution skills. Cristina holds a BA in Social Education, a PgDip in Conflict and Dispute Resolution Studies, a MSc in Community Education and is currently studying a PhD in Social Policy at the University of Edinburgh.
Emma Quayle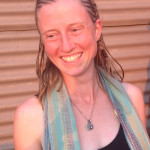 Emma Quayle has been a practitioner of Compassionate Communication since 2013 and has a background in the Arts, studying Music Composition at Dartington College of Arts. With a passion for sustainable social change, she most enjoys working with children and organisations and creating restorative spaces where connection-based action can emerge. Her work ranges from from listening workshops which develop empathy and nature connection, with children in China, to working with differently abled people in Scotland deepening friendship connections through facilitated discussion exploring memories via the senses. She is currently collaborating on a music, dance and restorative dialogue performance between Scotland and South Africa, and working with two organisations to develop integrated communication practices.
Toni Dickson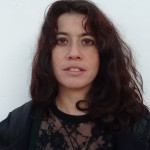 Current volunteers
Angus Doyle
Angus is our graphic designer and produces the monthly newsletter front cover.
William Duncan
William is a PhD student in Economics at the University of Kansas. He is a current fellow with the Midwest Foreign Policy Institute where he focuses on international trade and international treaties. He is also a research analyst with the Global Governance Institute where he focuses on the study of innovation and creativity. He has his Master's degree from the University of Oxford and his undergraduate degrees from Baker University. His passion for the Edinburgh Peace and Justice Centre streams from the work the organization does to promote a more inclusive and international world.
Zozan Yaşar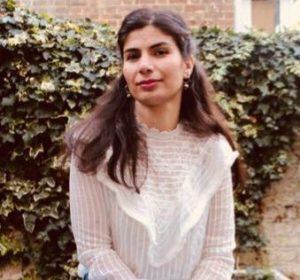 Zozan is from Kurdistan, and has been in Edinburgh for five months.  She is a Freelance Journalist and volunteers at Peace and Justice center as a photographer and videographer.
Coady Johnston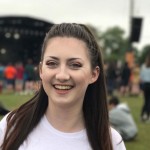 Coady is a third year politics student at the University of Edinburgh, originally from Fife. She is particularly interested in anti-war and anti-nuclear issues and hopes to pursue a career which encourages the end of nuclear weapons and promotes peace. She enjoys volunteering at the Peace & Justice Centre because it helps causes that she is passionate about and she feels like she's contributing personally. Her current role in the centre is updating events in the diary and working with the Origami Cranes Project.
Federico Marchiolli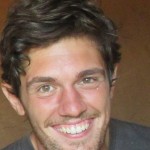 Federico comes from Italy where he studied Law – the international curriculum, including human rights studies – because he wanted to fight against the inequalities contaminating the world. After his Master's degree, he worked for Amnesty International in Rome as a fundraiser – promoting awareness over the campaign against torture. After that, he volunteered in Denmark for a year for Humana People to People with Syrian and Ethiopian refugees; organising social activities and promoting their integration into local society. This experience led him to Malawi where he volunteered for six months for Development Aid from People to People where he coordinated a project meant to develop pre-schools and communities present in the rural areas surrounding Blantyre. He also volunteered in the "Dzaleka refugee camp" which hosted Burundian, Congolese (DRC) and Rwandan refugees and offered support to refugees by undertaking needs assessment responsibilities and reporting to the organisations implementing the activities within the camp. He currently works as a support worker, assisting people with mental diseases and recently started volunteering for the Peace&Justice Centre as he firmly believes in promoting positive values such as non-violence, human rights and conflict resolution.
G. M. (Jill) McClenning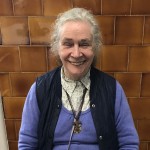 Jill has been a volunteer with P&J Centre for some years now. She works on general office duties and helps get the newsletter out to the post on time.
Madeleine Loll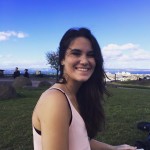 Madeleine is currently a 4th-year student at the University of Edinburgh, studying English Literature and History. She fostered an interest in human rights and international relations through experience interning at the US State Department, working in the Politics Office at the US Embassy to Singapore with a focus on human rights projects and issues in the region. She also is part of an educational program with her University called History for Schools that seeks to improve academic attainment in local secondary schools. This has somewhat prepared her for assisting with the organisation of the P&J Centre's Origami Cranes Project and workshops, though her cranes leave plenty of room for improvement.
Zoe Morgan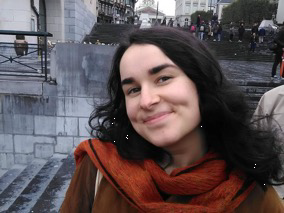 Zoe is a 4th year English Literature student from Reading. She is a Quaker and is particularly concerned with environmental and global feminist issues. She volunteers with The Peace and Justice Centre as it allows her to learn about various local and global justice issues and gives her the opportunity to get personally involved with issues she cares about. Her current role is as writing contributor and occasional photographer.
Former Interns and volunteers
Varsha Gyawali
Varsha  was a member of the Management Committee and volunteer for over 3 years, contributing to funding applications and the redesign of the newsletter. She has over 7 years of experience in international development, with focus on conflict resolution and peacebuilding at both macro and micro-level. As the Founding Director, she set up the Centre for Conflict Resolution & Human Security (CCRHS) in New Delhi, India and led its programmes from 2009 until 2011. Prior to CCRHS, she was at The Carter Center, Nepal, where she was extensively involved in political liaison with key actors playing a critical role in Nepal's peace and political transition process, as Political Project Coordinator from 2005 to 2007. She has also worked with United Nations Development Programme, Nepal for a couple of years.
Varsha has two Master's degrees; MA in Peace Studies from University of Bradford and MBA from Kathmandu University. As a peace practitioner, she endorses the argument by Johan Galtung on "Positive Peace," which not only means end of violence but ensuring a dignified life for the poor and weaker section sans poverty, discrimination and injustice. She is an avid traveller and loves spending time with her husband, Gavin.
Douglas Shaw
Douglas was with the Centre for several years and was an Editor of Peace and Justice News with responsibility for formatting and mailings and looks after our database. As a member of Trident Ploughshares and the Adomnan of Iona Affinity Group, Douglas has been involved in various nonviolent direct actions in Faslane and other places. He is a founding member of the Edinburgh protest choir Protest in Harmony, where he is able to combine activism and his favourite hobby which is singing (he belongs to 3 choirs!).  He is a Quaker and an Associate of the Iona Community and lives in Biggar.
Pat Bryden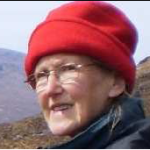 Pat worked on the P and J diary, website and library. She is a former teacher and has been a volunteer for about five years.  She worked for a while in Malawi and later in Namibia.  In between was Birmingham,where she lived in a Zimbabwe community house and campaigned with Anti-Apartheid. Working first in inner-city, multicultural schools, then with Namibian teacher-trainees in exile. She developed an interest in and concern for Palestine, and has visited the West Bank five times, learning from the people a very little of the injustice and pain of the situation. She is one of the Edinburgh Women in Black, who stand for Peace every Saturday, and is active in St Mark's Amnesty group.
Emma Davis
Irina Erdmann
Yalda Safavian
Andrew Williamson
Alessandra Piacenti