Drew Dellinger's 'Love Letter to the Milky Way' is a must-read for every person on earth.
Through a compilation of Dellinger's poems, you are taken on a journey into the heart and soul of our planet and the universe. Dellinger's poems and performances have shown to be a powerful tool in stimulating emotion and connecting with people's consciences, having been read in places ranging from classrooms and prison workshops, to Congressional Hearings on Climate Change.
In light of the recent climate summit hosted by Ban Ki-moon, Secretary-General of the United Nations, Dellinger's book would be a stimulating and motivating read for change for our world leaders. The book explores the far depths of our universe and warns us that our actions are having a detrimental effect on the earth. Opening with his poem, 'Hieroglyphic Stairway', the reader is presented with several staggering questions: "What did you do while the planet was plundered? What did you do when the earth was unravelling?"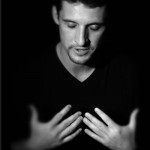 Dellinger's use of questions (along with numerous other techniques) acts as a device to stimulate   thought in the reader and reach out to their   conscience. Therefore, his book is not only a source of pleasure but a call for action and revolution. A book which must be read.
"The poetry of Drew Dellinger is in the tradition of Walt Whitman with his panoramic eroticism but it's amped up even higher with the electricity from hip hop and the unquenchable passion of a Martin Luther King Jr., and the cosmic serenity of an Albert Einstein. When you're in the mood to have a torch put to your soul, Drew's the man."
Brian Swimme, author of The Hidden Heart of the Cosmos