Volunteer Profiles
Kirsty Campbell
Edinburgh-born, I spent most of my childhood years in St Andrews, arriving back here six years ago to begin my university studies. Since having graduated, I have been working as a freelance translator, which has
included translating for a charity dealing with issues relating to housing rights and homelessness. As an avid environmentalist, the development of fully sustainable models of living is an area of great interest to me. As well as working and spending time at the Edinburgh Peace and Justice Centre, I am continuing to study with the intention of obtaining The Diploma in Applied Permaculture Design. Although there are many, my main reason for volunteering here is my belief that each and every person has a moral obligation to take some action, however small, towards making this world a more beautiful place to be.
Tracy Buckley
Hi! My name's Tracy, I'm a 24-year-old registered nurse from New Zealand. I've been travelling for the last 5 months, but once I arrived in Edinburgh I was ready to call this beautiful moody city my home – at least for a while! I'd been looking for volunteer work prior to Scotland, but it wasn't until stumbling upon the P&J stall during the Ed Fringe that I'd found 'the one'. I considered the position to be a beneficial way to open my mind to all that was going on in this world – especially concerns outside of the health industry (which has been my main focus for so long); and my passion has grown each day since then! I'm also passionate about animal and environmental rights, the yogic way of life and the importance of community for a happy society and planet! Hope to see you all around 🙂
Centre News
Volunteers Needed to help set up our Exhibition of Syrian Children Refugees Art during October: Need to be good at measuring. Picture hanging experience preferred. Also need volunteers to cover shifts Staffing the Exhibition Weekdays 10am – 3pm (or part of that time) from 20 October – 12 November. Anyone who can cover any one or more shifts welcome.
Website Volunteer Needed. We need someone with knowledge of building and maintaining a WordPress website. Contact Brian at the Centre: 0131 229 0993.
Upcoming Peace and Justice Centre Events
The More Beautiful World Our Hearts Know is Possible
Charles Eisenstein with Lesley Riddoch
5th October 2014. 7:30 – 9:15pm. St Johns Church, Princes Street, Edinburgh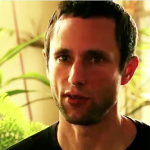 Charles Eisenstein is a speaker and writer focusing on themes of civilization, consciousness, money, and human cultural evolution and author of Sacred Economics, Ascent of Humanity and The More Beautiful World our Hearts Know is Possible. Scottish journalist and author of Blossom Lesley Riddoch will respond to Charles' talk.
"Charles Eisenstein is a cultural investigative journalist, questioning the perpetually unexamined assumptions of both conventional and counter-culture thinking. He is a cultural storyteller, a visionary who gives us a glimpse of what the new Story of the People may look like, how we might get there, and how close we are to it."
~ Mark Boyle, author of The Moneyless Manifesto
Tickets: £10 / £6 unwaged or "Choose you own price" from: http://charles-eisenstein-edinburghevent.bpt.me/
Further info: contact@peaceandjustice.org.uk
Light Against Darkness:
An Exhibition of Art of Syrian Children Refugees
21 October – 12 November. Monday – Friday. 10am – 3pm.
City of Edinburgh Methodist Church, Nicolson Square.
Edinburgh University Chaplaincy, Bristo Square.
With a small selection at St Johns Church, Princes St.
Edinburgh Methodist only: Tuesdays 6 -8pm & Sat 1 November 10am – 3pm.
166 paintings and drawings created by Syrian refugee children during a three month psychological support project at Shatila refugee camp in Lebanon.
Organised by Edinburgh Peace and Justice Centre with the Children's War Museum and Najda Now. Supported by Church of Scotland World Mission Council, Edinburgh City Centre Churches Together and Just Festival.
Latifa Ahmadi 28th October. CANCELLED
Workshop on the UK military's controversial 'engagement' with young people in Scotland. Monday 3 November 2014, from 7.30-9pm, Forest Café , 141 Lauriston Place, EH3 9JN, in the basement room.
The UK military spends millions of pounds each year on its youth engagement programme, from 11,000 armed forces visits to state secondary schools and colleges, to huge cadet organisations. This concerns many people, particularly given that one of the main aims of these initiatives is recruitment into the armed forces – which carries much higher risks for the youngest, most disadvantaged recruits. We will explore and discuss the military's engagement with young people in Scotland. It will involve interactive exercises; screening of the new short film 'Engage: the military and young people' (made by teenagers); the launch of a new report on armed forces' visits to schools in Scotland; and representatives from ForcesWatch, the Educational Institute of Scotland, and the Scottish Youth Parliament. It will be an opportunity to get informed, to reflect and to share opinions.
The workshop is free, but please book a place at http://www.eventbrite.co.uk/e/questioning-the-uk-militarys-engagement-with-young-people-in-scotland-a-workshop-tickets-13311716703
Organised by the Women's International League for Peace and Freedom (WILPF) Scotland, and is supported by Edinburgh CND, Edinburgh Stop the War Coalition, and Edinburgh Peace and Justice Centre.
Near not Far – World War One's Divergent Voices
Saturday 1st & Sunday 2nd November
2.30pm, National Library of Scotland
The centenary of WWI has brought unprecedented access to archives and first-hand testimonies. We can't imagine or relive the horror, but we can listen to the voices of those who lived through it all, speaking to us across the decades. A specially commissioned live performance based on the first-hand testimony of soldiers, nurses, home front workers, women, and those who opposed the war. In association with the Scottish International Storytelling Festival. If you missed the highly successful performance of Divergent Voices at the Storytelling Centre in July don't miss this.