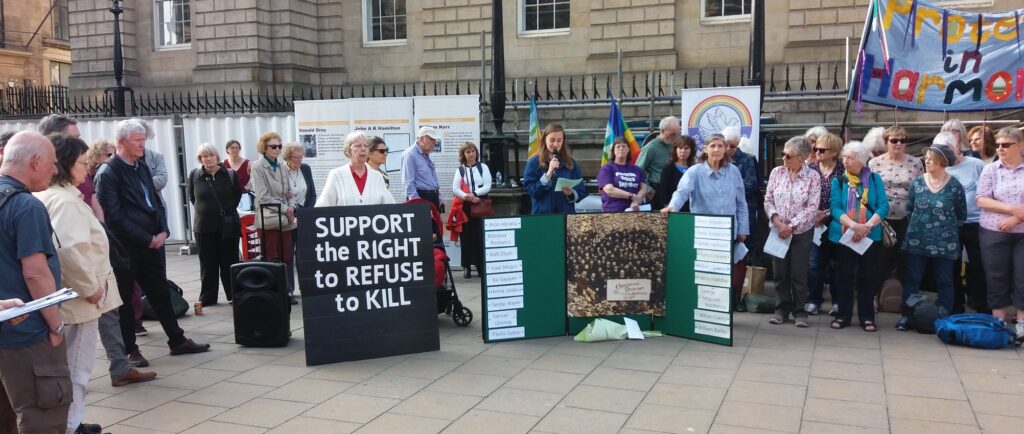 Working in Edinburgh and across Scotland since 1980, we promote

:

Nonviolence – human rights – conflict resolution – peacebuilding & ecological sustainability
Teaching Peace
Our Peacebuilding in schools project facilitators have run Cooperative Games courses in more than 50 primary school classes across Edinburgh and Glasgow. In October thePeaceBuilders team are creating a series of filmed sessions for primary schools in response to lockdown, restrictions in schools and the experiences children have had. Here's Programme Coordinator Fiona to tell you more about the video resource. You can find out more and support the Crowdfunder here.
Our follow on Collaborative Classrooms programme provides training for teachers and kids for in Nonviolent Communication, Restorative Justice and Peer Mediation. Find out more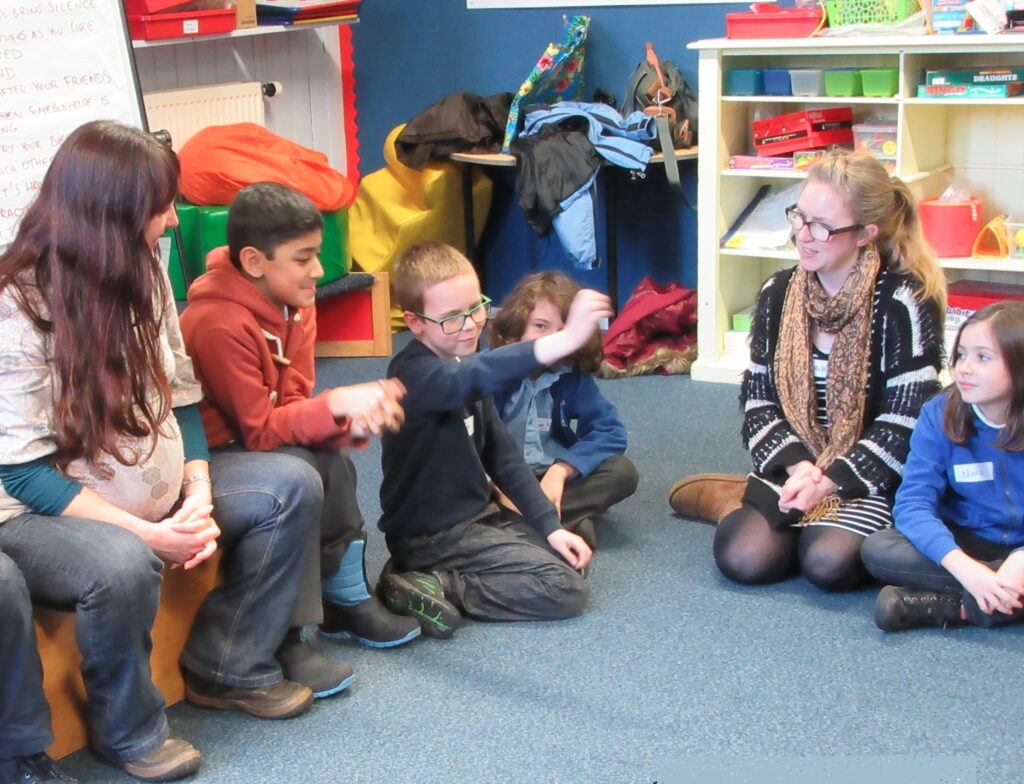 Conscientious Objection
There are 37 war memorials in Edinburgh. Isn't it time peacemakers are recognised in public space too?
Find out about our plans to build a Memorial to Conscientious Objectors in Edinburgh's Princes Street Gardens. We organise Conscientous Objectors Day Vigils in Edinburgh annually. And, check out the stories of First World War COs in our Legacies of Resistance booklet here.
Advocating Disarmament
We are a partner in the International Campaign to Abolish Nuclear Weapons, awarded the Nobel Peace Prize in 2017. Our Peace Cranes project engages people in their communities to remember all those killed by the Hiroshima bomb and raise awareness of the Nuclear Weapons Ban Treaty. An exhibition featuring 140,000 peace cranes made by volunteers at our workshops in Scotland, and sent from around the UK and beyond along with the works of international artists will launch at the Just Festival in 2021. Find out more…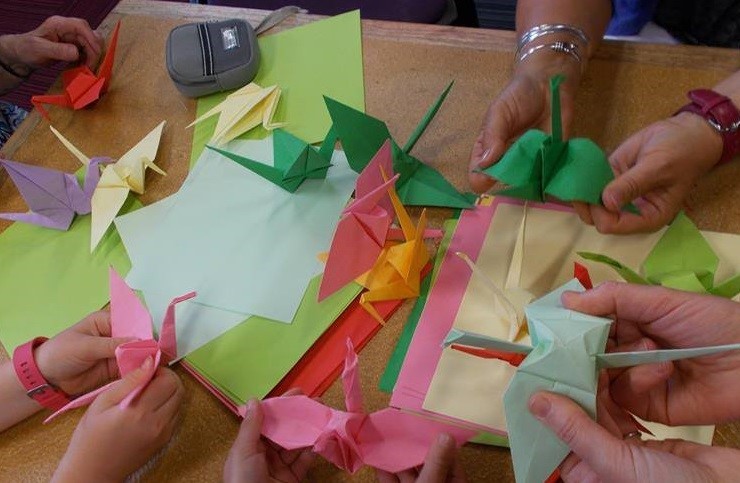 We're active in the Don't Bank on the Bomb Scotland campaign. Check out the new report Nuclear Weapons, the Climate and our Environment report and the Stop Funding the End of World: A guide to nuclear weapons divestment in Scotland and and find out how you can take action to promote divestment.
Challenging Militarism
We organise events like Fly Kites not Drones and collaborate with a number of groups to challenge militarism and promote alternatives to war. This year we're working with Veterans for Peace Scotland to organise an Alternative Remembrance event in Edinburgh and with Peace Pledge Union on an online UK-wide remembrance event. We regularly organise public talks by prominent speakers on peace and justice issues .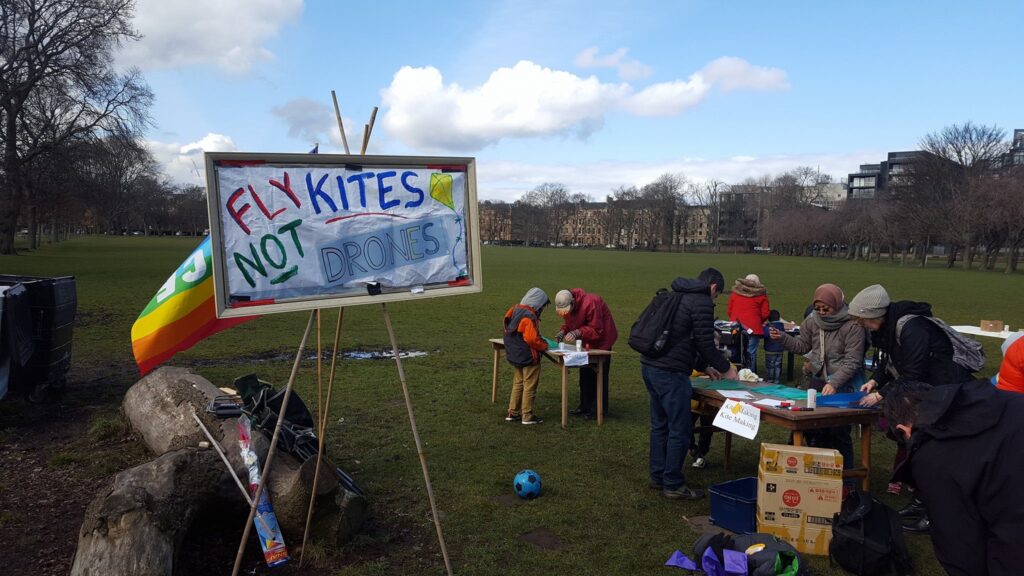 We're part of the Global Campaign on Mililtary Spending and a member of Scottish Peace Network. And we're working with Campaign Against the Arms Trade in Scotland to advocate Divestment from arms and to end arms sales to Saudi Arabia.
Find out about these and other projects we are involved in here