Cooperative Games & Conflict Resolution for Primary Schools Facilitator Training
Saturday 4 Nov 2017. 9:15am – 1:30pm.  
University of Edinburgh. Room location given upon Registration.
The initial workshp covers essential components for working in Conflict Management adapted for work with children in Primary Schools. The workshops are open to people considering continuing on the full Facilitator Training Programme and for personal and professional development. Those who complete the workshop can apply to participate in co-delivering the Conflict Resolution Skills sessions as Trainee Facilitators in Primary Schools.
Content:  This is a practical approach through team building activities, cooperative games, and group dynamics. Theory, skills and practical approaches – team building activities, cooperative games and group dynamics, based on our experience of delivering Conflict Resolution Workshops over two years at 6 primary schools n Edinburgh. Supports Curriculum for Excellence Health and Wellbeing outcomes.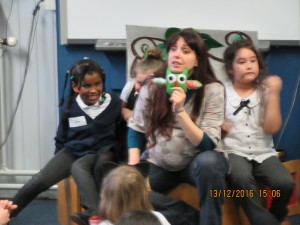 Participants on a previous workshop commented:
"Fun, playful, nice choice of activities with good timing."
Great variety…..Will use a lot of these now in the classroom. Thank you."
Workshop participants may have the opportunity to participate in co-delivering the Conflict Resolution Skills for Primary Schools Project with a professional in Conflict Resolution / Nonviolence Education in primary schools, to practise the skills acquired in the workshop and lead activities with children. Particpants who complete the training can apply to become faciltators on our primary schools project.
Cost: £30 (or pay what you can) for those doing the training for personal develpment. The fee is waived for those continuing on the Facilitator Training programme.
For more information, or to register interest contact the EP&JC email admin[at]peaceandjustice.org.uk