Are you interested in the First World War? Would you like to learn more about what happened to the people of Edinburgh who refused to fight? Can you help WEA Scotland tell the story of conscientious objectors as part of the Centenary of the First World War?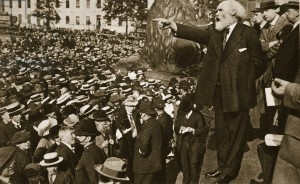 WEA Scotland is launching a project funded by the Heritage Lottery Fund in partnership with the Edinburgh Peace & Justice Centre to explore the legacy of conscientious objectors in Scotland during the First World War and we are looking for people to help us bring this part of Scottish history to light.
This project will empower learners to uncover the stories of conscientious objectors and explore the impact they had on their families and communities.
A key aspect of this project is also to explore how the act of objection shaped the person's life following the war.
This project will seek to develop expertise and confidence on key issues including:
The First World War, the home front and anti-war movement
The exemption and Military Tribunal system
Scottish political and social movements prior to and during the First World War
How to undertake social, family and oral history projects
Edinburgh course:
South Bridge Resource Centre, Infirmary Street, Edinburgh, EH1 1LT
Date: Every Wednesday for eight weeks, starting on 10th May
Time: 12.30pm – 2.30pm
Glasgow course:
Hillhead Library, 348 Byres Rd, Glasgow G12 8AP,
Date: every Thursday for eight weeks, commencing on 27th April 2017
Time: 11.00am – 1.00pm.
Dundee course:
Mitchell Street Centre, Mitchell Street, Dundee, DD2 2LJ,
Dates: Tuesday for 8-weeks, commencing on 9th May 2017
Any one who is interested should email Kerrie Hutchison on k.hutchison@wea.org.uk or 01383 510774