Cooperative Games & Conflict Resolution Skills for Primary Schools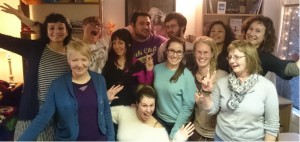 Our innovative, tried and tested Cooperative Games and Conflict Resolution Programme for Primary Schools is available for schools at no cost . We can offer the programme to run for 8 weeks per term with two or possibly four class groups.
Working through cooperative activities the programme aims to help primary school pupils enhance their skills to address conflict, improve communication and manage anger and to promote a culture of peace, respect and dialogue by encouraging pupils' proactive and pro-social approach to conflict in their everyday life.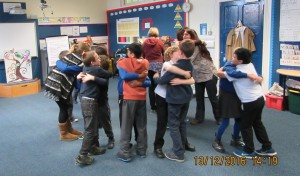 Our team of skilled facilitators developed and delivered this programme in 8 week sessions to class groups ranging from P1 up through P7 at five primary schools in Edinburgh in  2015-16 and 2016 -2017 school years.
Dalry Primary Head Teacher and Depute Head Teacher reported 100% significant improvement. Head Teacher Grant Gillies commented "Specific individuals gained considerably and there was an impact on both behaviour and confidence. The PSA included in the workshops also noted a difference in the behaviour of the pupils." "I would recommend it to any school as the difference is tangible. Our school has 75 percent EAL and 1 in 3 of our pupils are in child poverty. This is not an easy place to start but it's testament to Fiona and the team that it more than succeeded." Deputy Head Teacher Vanessa Kelly commented "Pupils really enjoyed the sessions. They all loved learning new skills which they also used in the playground with other children."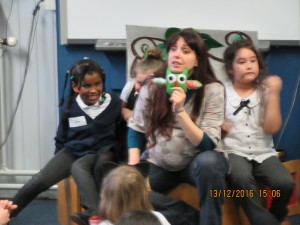 Our conflict resolution skills programme has been carefully designed in line with the Scottish Curriculum for Excellence to particularly support the area of Health and Wellbeing.
A comprehensive outline of the programme is available here.
Please do not hesitate to contact us if you would like more information or you would like to meet to discuss the possibility of our bringing the programme to your school or community group.
Facilitator Training workshops  cover essential components for working in Conflict Management adapted for work with children in Primary Schools. This is a practical approach through team building activities, cooperative games, and group dynamics.
The next workshop is Saturday 8 October from 9am – 1:00pm in Edinburgh.
For More details on the next workshop click HERE.
To register for the workshop contact the Centre by emailing contact[at]peaceandjustice.org.uk or phone 0131 629 1058.