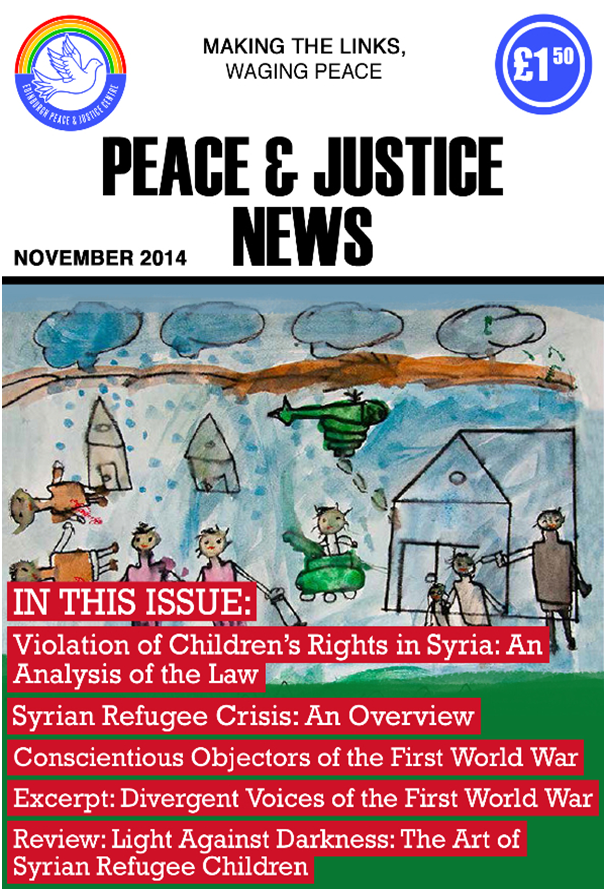 In this issue we continue to focus on the ongoing crisis in Syria, this time looking at the human cost of this tragedy, the refugees and the suffering of children in particular. Our exhibition of Art by Syrian Refugee Children "Light Against Darkness" is raising awareness locally of the impact of the civil war on children and the work of one small charity to bring them some healing from the trauma.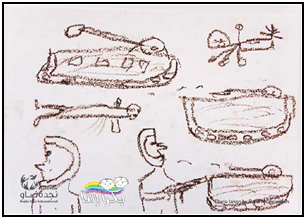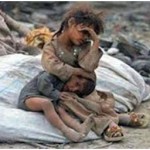 Rositsa Yordanova, our new intern, provides a concise summary of the international catastrophe taking place in Syria, outlining the scope of the situation for refugees, including millions internally displaced. The amounts of aid needed are huge (6.5 Billion US dollars).
In black and white Ailbhe Moloney outlines how the rights of Syrian children have been trampled on and neglected during the current conflict.
Marking Remembrance Day we focus on the First World War. Elena Ashmann describes the difficulties faced by those "Unsung Heroes" who refused to fight. Our Reflection continues this theme, with an excerpt from the Peace and Justice Centre's performance Near not Far: World War One's Divergent Voices taking place at the International Storytelling Festival 1st & 2nd November.
Our Speaker Series reports cover two inspiring talks given this month, both by American activists, one a poet the other a philosopher, Drew Dellinger and Charles Eisenstein.
Douglas Shaw