Welcome Virginia!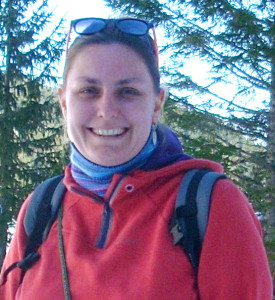 Our new Administrator Virginia Bjertnes is settling into her role at the Peace & Justice Centre. Virginia comes to us from Geneva where she was responsible for Project management and communication at Climate NGO Association Noé21 since 2010. Her extensive experience working with NGOs in a variety of settings make her a huge asset to the Peace & Justice Centre as we move to become more effective in carrying out an ambitious agenda. She has already put her considerable presentation skills to good use designing our new Membership brochure. We hope that, if you are not already a supporter a quick read of the brochure will convince you to sign up now!
Virginia will be handling all administrative work so for room bookings, events information and membership issues please email: admin@peaceandjustice.org.uk. For Events for Calendar still use: contact@peaceandjustice.org.uk.
Cooperative Games & Conflict Resolution Schools Programme
We are currently running Cooperative Games sessions at two primary schools – Parsons Green and Dalry. Louise Smith is Lead Facilitator at both schools, working with Trainee Facilitators Katie O'Neil and Hayley Reid.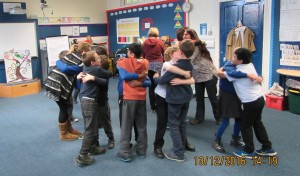 Hayley, Francesco Benvenuti and Emma Quayle are working together to develop and deliver six sessions to class groups that have previously completed our foundation sessions. The additional sessions will focus more on conflict prevention and resolution. Ten people altogether attended a bespoke 8 hour Conflict Resolution Skills for Primary Schools Facilitator Training with Cristina Asenjo. Cristina has worked with Samaritans for several years designing and delivering conflict resolution programme in secondary schools.
The Conflict Resolution sessions build on the foundational Cooperative Games sessions, furthering our work to create a culture of peace in local communities. Schools interested in exploring having us deliver either component of these programmes in the coming year should contact Brian Larkin at the Centre.
Thanks to Pumphouse Trust for a grant enabling us to sustain the Cooperative Games work and add this new Conflict Resolution component to the programme this term. We are pursuing further funding to underpin the programme at current levels for two years.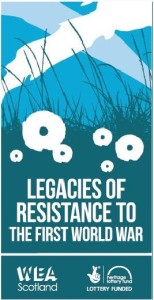 Legacies of Resistance to the First World War Scotland Classes have started with groups of adult learners in Edinburgh, Glasgow and Dundee. A special session took place at National Register House with Dr Billy Kenefick and Cyril Pearce, creator of the most comprehensive national register of COs. The "Pearce Register" is now part of the Imperial War Museum. Cyril also gave a public talk entitled "New Thoughts on Resistance to the First World War in Britain". The project, on which the Peace & Justice Centre is a partner, is organised by Workers Education Association.
140,000 Origami Cranes Project
The project is now reaching out beyond Edinburgh. Scottish CND have run a first workshop in Glasgow and workshops are being organised in the Borders. Approximately £1,000 funding is now in place for this project, sufficient to hire a Curator for an exhibition that we hope to hold in Scottish Parliament. Madeleine Loll is coordinating outreach on this project with our latest volunteers Emma Clark and Coady Johnston helping out over the summer. Madeleine is set to do a workshop at St Thomas Aquins High School with History teacher Katie Hunter before the end of the year.
Saturday workshops are continuing, second Saturday of each month 2-4pm at the Centre. Note though that August workshop is 5th August to coincide with Hiroshima.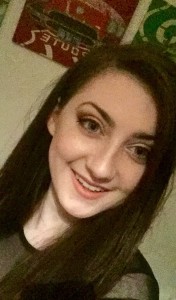 Divest Lothian Pension Fund from Arms
We joined CAAT in Petitioning City Edinburgh to call on the Lothian Pension fund to Divest from arms. A video of our testimony at that hearing is available on the City of Edinburgh website. Following the Petitions Committee hearings we were invited to meet with the CEO and fund managers of the Lothian Pensions Fund. We will be appearing before the Pensions Committee 28 June 2pm.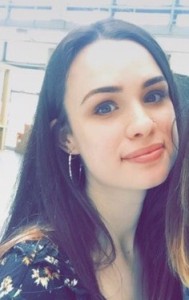 Welcome New Volunteers Welcome to new volunteers Emma Clark and Coady Johnston, both students at University of Edinburgh. Coady has been working on the Diary and Emma has put together this month's Centre News and written one of our Feature articles this month. Both will be working on outreach for the Cranes project over the summer.
Volunteers Needed
Peace & Justice News Writers. We are looking for volunteers to contribute well researched articles to P&J News
Social Media: A volunteer is wanted to post events and other material about our activities on FB and Twitter. Come in once a week to catch up on what we are doing, then work from home.
Sign Painting, Maintenance, Posting Flyers: These roles are occasional, a couple of hours per month. Cleaning 1 hour per week. Contact Brian Larkin at coordinator[at]peaceandjustice.org.uk for more information or to help with these roles or other volunteering.