When asked his opinion of Donald Trump, Edward Snowden once said, "We shouldn't be focussing on the people. We should be focussing on the directions, the impacts, the policies that this will lead to. Presidents come and go. Policies stay." These words serve as a powerful reminder that we need to stay vigilant and never give up the fight to protect our core rights and freedoms, regardless of what we think of individual leaders.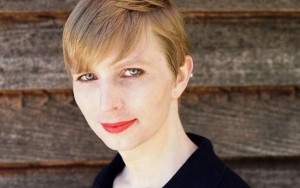 Unfortunately, in light of the daily madness of a Trump presidency, it's easy to find ourselves standing doe-in-the-headlights style, trying to decide which executive order or policy we should stand against first. Indeed, Trump himself cannot manage to demonstrate any degree of consistency in terms of his promises or policies, not to mention coherent logic in his arguments.
However, what we do know for certain is that Trump intends to clamp down on personal privacy and free speech, as he does not want to be held accountable for the type of actions listed above. While he goes to great lengths to conceal secret actions of specific people and organisations and wants journalists who release classified documents arrested, he is simultaneously working to revoke ever more of the privacy of ordinary citizens.
As Snowden stated, "privacy isn't about something to hide. Privacy is about something to protect. That's who you are. That's what you believe in. Privacy is the right to a self. Privacy is what gives you the ability to share with the world who you are on your own terms… [it] is the fountainhead of all other rights.
Freedom of speech doesn't have a lot of meaning if you can't have a quiet space, a space within yourself, your mind, your community, your friends, your family, to decide what it is you actually want to say."
And so, in this issue of Peace and Justice News, we celebrate the Assanges, Snowdens and the Mannings of the world, those heroes who sacrifice themselves so that we can know what our governments are doing, both to us and on behalf of us. We acknowledge that, without them, our world would be a much darker place.
Emily Clark highlights the case of Chelsea Manning: An unsung hero of the American people. Kristee Boyd explores the effect that the arrest warrant for Julian Assange may have on human rights and fundamental freedoms and Will Duncan investigates grave violations of sexual freedom in Chechnya.
In light of the tragic terrorist attack in Manchester, Brian Larkin discusses the root causes of terrorism in our Editorial. Finally, don't miss our Centre News and News from Around the Movements.
The Editors