In this issue we make space for arguments on both sides of the Independence debate. Former chair of the Peace and Justice Centre Owen Dudley Edwards calls on readers to vote YES while Churches Secretary of Uniting for Peace Reverend Brian Cooper makes the case for voting No.
 Fern Azura Martin, a new contributor to Peace and Justice News takes a hard look behind the glamorous facade of major international sporting events like the Commonwealth Games and examines the issue of sex trafficking, asking whether major international sporting events increase demand for prostitution.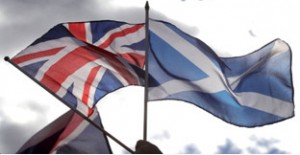 We report on the visit to Scotland of Atalla Hanna, the Eastern Orthodox Archbishop of Jerusalem who testified to the unity of Palestinian Christians and Muslims and called for support for Boycott Divestment and Sanctions. In our Unsung Heroes column we make space for the voices of three unsung heroes who are serving lengthy prison terms in the US for exposing the insecurity of America's highest security nuclear site. 
Geoffrey Carnall's editorial urges Russia to take responsibility for the downing of Malaysian Airlines flight MH17 by looking back at how the US government did just that after shooting down an Iranian civil airliner in 1988.
And in our regular columns we bring you, as always, News from Around the Movements and ideas for taking action.
Brian Larkin