Centre News
The Centre AGM 30 April enjoyed a lively and interesting talk by Peace News co-editors Mil Rai and Emily Johns and received the Annual Report, a copy of which can be viewed on the epjc website. Print versions are available upon request from the Centre. A report on Emily and Mil's well received talk is below.
In May the Centre held a Guantanamo Solidarity Fast on Princes St. Solidarity fasts took place globally as the hunger strike reached 100 days, with more than 100 of the 166 inmates on hunger strike and many being force fed in what many consider amounts to torture. We are supporting calls to close Guantanamo and urge all readers to sign the Amnesty International petitions calling for the closure of Guantanamo, the return of Shaker Amer to the UK, the release of all detainees who have been cleared for transfer and for all other detainees to be charged or released. Thanks to Heidi Gordon at Amnesty International Scotland for the loan of the orange jumpsuits.
New Intern – NORMA FONSECA
Norma writes: I am a  social researcher interested in listening to stories of life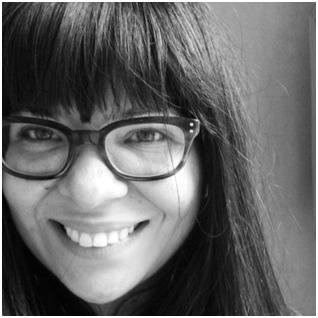 and understanding practices of peace from the individual level. Being Colombian and also fully committed to research areas of conflict resolution, refugee integration and memory has helped me to realise that there is not such a thing as peace building without a culture of tolerance and peace education.
I achieved my MSc by Research in Social Policy from University of Edinburgh and BSc (Hons) Political Science from University of Los Andes and have been living in Scotland for the last 4 years . I am very motivated to bond EPJC with Latin-American peace issues and this will be one of my main tasks at my internship.
I am a passionate blogger, event planner and occasionally deliver peace talks to schools across England and Scotland. Follow me on twitter @N_FonCK