In this issue of Peace and Justice News, as Pope Francis visits Brazil, we turn our attention to Latin America.
 Peace and Justice Centre intern Norma Fonseca, a native of Columbia, writes about the Plan de Vida of indigenous peoples in northern Cauca who seek a new community in coexistence with Mother Earth and asks to what extent is the Mother Earth-Peace approach included in the peace negotiations, land distribution and mining policies in Colombia?
In "What about international community?" Norma writes about the power of the word and Colombia's ongoing peace process while Douglas Shaw has compiled a list of US military interventions in Latin America, reminding us of the history of US aggression in its "own back yard".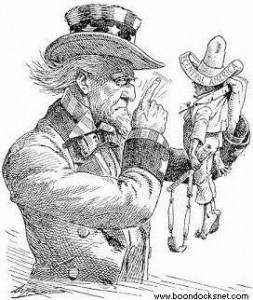 We reprint "And does History Continue to Rhyme?" a blog post in which Roddy Brett  of Tufts University, considers the "Scream of the Guatemalan Genocide" that remained "inaudible" until the former dictator Rios Montt was finally  brought to trial after 30 years.
In our Unsung Heroes piece "OWN BRAND 'Young Artists of their own lives and dreams builders' " Alice Guttierrez writes about The International Group for Peace –GIP-an initiative that promotes a new vision of development and assists young people who have been involved in crime and paramilitaries to find ways to fill their needs within legal activities, while in the Reflection Chilean singer-songwriter Carlos Arredondo remembers the day Salvador Allende was killed.
News from Around the Movements this month incorporates a section on Latin America including analysis on the unrest in Brazil. And finally Pat Bryden reviews Meet me in Gaza: Uncommon stories of hope inside the strip by Louisa Waugh.
Brian Larkin