In the first month of 2017, the world seems to have somewhat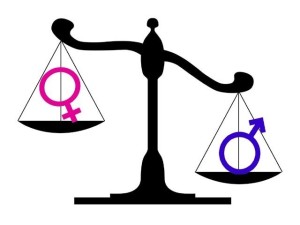 settled down from the storm of the media proclaiming 2016 to be 'the worst year ever'.  A lot can be said about the events of the past twelve months, notably through the seemingly radical shift in political powers. Stemming from this, one of the many nuanced premises of the year in review has been the position of women and women's rights in the chaos of the political and economic spheres. Even in many liberal countries, inequalities drag humanity backwards as a global society instead of pushing us into a more equitable future. Focusing on unjust issues at a rudimentary level, the role of women in the political workplace is a functional microcosm of women's roles in all forms of paid work. In Scotland, a country at the forefront of social rights, inequalities between men and women in the workforce are still staggering. Politically speaking, women account for 34.9% of the Members of Scottish Parliament—a number not much higher than the UK House of Commons, which has a female representation of just 29.4%. A recent American poll reiterates notions of women feeling unequal to men after the November Presidential Election, despite relative growth of gender equality in the US, as a model liberal democratic state. The poll also shows that perceptions of gender inequality are askew. A surprising number of men across various political and economic demographics did not see women as being as marginalised as much as women rated their experiences in their workplace to be.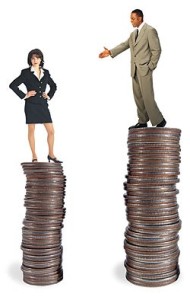 A recent New York Times article about gender differences in the United States (see link below) investigated political party affiliation with experiences of inequality. The article features a Caucasian republican man who feels that his group – the white man – has become the most marginalised by society in recent years, as society strives to correct its foibles. Such distorted perceptions of gender equality are incompatible with ideals for a more equal gendered future. In broader occupational demographics, women in Scotland account for the majority of unpaid work.
As the result of societal stereotypes, women covering household chores and child care has developed into a norm which creates less access to sustainable jobs that can compete with those who are not hindered by these inequities. According to the Organisation for Economic Co-Operation and Development (OECD), women globally complete more than twice as much work in the home as men. Women on average also only submit one third of their total work activity to market based paid work. The resulting outcome of this yields a deficit in the economy which could be turned into potential growth. Cuts to public services and the exclusion of voluntary work by institutions recognising financial benefits are also a hindrance to the productivity of the economy. Given these statistics, the unaccounted work provided by women could provide ample benefits to the economy if the sector of work were to be converted into monetary terms.
These battles are being fought as history is being written, from day to day encounters in governance, workplaces, classrooms and in public and private spaces across Scotland and around the world. Dividing these means by political affiliation or economic terms will inevitably cross issues of women's rights. Similar to environmental rights, these rights affect all humans and it is time to be regarded as such. This year brings a new chance to raise these topics with local MSP's, through movements such as organised solidarity marches, or through support of proposals such as Twenty for 2016, a manifest proposition by Engender, a Scottish feminist organisation which is focusing its platform on bringing forward a gender equality bill in both political and economic spheres of Scottish welfare. As we enter the new year it is as important as ever to stand up for equality. Addressing these issues will promote the future of Scotland's prominence as a nation with equal economic and political rights.
By Rebecca Spross
Sources:
http://bit.ly/2jKm1Sm    http://bit.ly/2jFhDqZ http://bit.ly/2k70dA5 http://bit.ly/2iIeHtS  http://bit.ly/2jv7evm