Globally, women feel the burden of their gender on a daily basis, and never is that difference between women and men felt more than during menstruation. It is shocking to know that girls and women around the world are continuing to face social stigmas related to their monthly cycle. It is estimated that girls are missing on average 4 days of school a month once they have reached puberty and according to UNICEF 1 in 10 girls on the African continent will drop out of school because of a lack of proper sanitary facilities at their schools or social taboos surrounding the female monthly cycle. In some more traditional or rural communities, women are prohibited from participating in daily activities such as cooking or being near water sources, due to the fear that they will contamina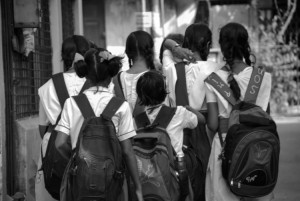 te it. Some religions do not allow women to practise rituals or enter sacred buildings during their menstruation, as they are seen as unclean or impure during this time of the month. Recently a 15 year old girl in Nepal died when she suffocated from a fire she lit in a shed to keep warm, after being segregated from the rest of the community during her menstruation; a practice banned by the Nepalese government though not policed strictly and still found in some rural communities. All of these factors are contributing to girls missing out on important educational and social opportunities. Many girls have no idea what is happening to them when they experience their first period. It has been found that in many schools, lessons on menstruation are only in the curriculum a year or two after most girls hit puberty, or the information is skipped altogether because teachers are uncomfortable covering the topic due to social taboos. Recognising this, many NGOs are making hygiene and sanitation a priority in their work. UNICEF has been working with governments and local schools to get to the root of the problem.
Their WASH programme (Water, Sanitation, Hygiene) has been very effective in getting and keeping girls in school. Studies found that girls were teased or shamed if they spoke about their menstruation, revealed that they were menstruating or had a leak which stained their clothes. This feeling of shame towards their own bodies is contributing to low self-esteem from a young age. UNICEF has shown that by simply providing access to safe and private washroom facilities at schools, where girls are able to change and dispose of their cloths or pads hygienically, there is a significant decline in dropout rates and less issues with attendance. Menstrual Hygiene Management (MHM) education and training is focusing on educating teachers and students about reproductive and sexual health in hope of making the topic less uncomfortable to teach and discuss. Educating both girls and boys is so important to fight the stigma and social taboos associated with a woman's monthly menstruation cycle. The wider benefits of opening this dialogue lead to education in sexual health, preventing unplanned pregnancy and disease control. When girls are unable to afford sanitary products or if they do not have access to them, they are forced to get creative with materials available, using bits of cloth, leaves, banana fibers or mattress foam. However, these materials can be very unsafe and unsanitary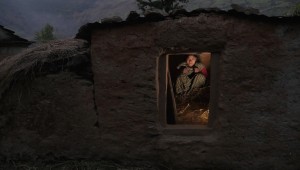 , leading to infection and in the long term can cause birth complications later in life. There are a growing number of charities and social enterprises addressing the lack of availability of sanitary products, and making them accessible on a wider scale. One example of this is AFRIpads, a social enterprise whose goal is to empower women through local employment, creating reusable, cost-effective and eco-friendly sanitary pads. These are then sold locally or distributed by NGO's. Getting girls to school and keeping them there has been an ongoing issue globally. The challenges are different in every country and region, depending on cultural practices, religious beliefs and social norms, requiring individual education action plans in each. It's a terrible thing to be forced to feel shame about your body because of a completely natural human experience that all women encounter. Thanks to programmes like WASH and social enterprises like AFRIpads girls are being able to remain in school, continue their education and feel empowered and confident in themselves.
                                                                                By Sarah MacDonald