Remembering Hiroshima 140,000 Paper Cranes Project
Atsuko Betchaku runs Origami Cranes workshops at the Peace and Justice Centre most Saturdays from 2 – 4pm and P&J intern Irina Erdmann has been reaching out to libraries and community centres in Edinburgh and the Lothians. Two workshops are scheduled at libraries and we anticipate more with new volunteers Lieve Caron and Katie Duffy helping out with these. The workshops are great fun and a chance to learn a new skill and make new friends. This is part of the culture of peace that the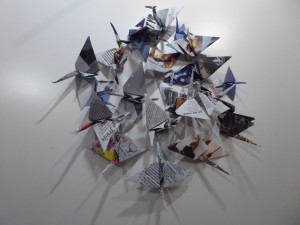 Centre aims to promote.  Margaret Ferguson Burns has been in touch with the YWCA – The Young Women's Movement who were engaged in an origami project, and they have agreed to make cranes. Margaret took the project to Calais on a recent visit so we will hopefully see some French cranes flying our way.
The Cross Party Group on Nuclear Disarmament and Bill Kidd MSP have agreed to support our proposal to organise a 140,000 Origami Cranes exhibition in the Main Lobby of the Scottish Parliament in August and September of 2018. We will be inviting other organisations including Nukewatch and Scottish CND to give input to the exhibition. The project needs to expand in Edinburgh and beyond in order to meet the ambitious goal of making 140,000 cranes by that date and we need more volunteers to help run workshops. We are planning to reach out across Scotland and across the UK. If you know of a group or venue where a workshop could take place or want to help with the project please get in touch. Our volunteers can run workshops or local groups can use our Resource pack to run one themselves. Email:  origamicranes@peaceandjustice.org.uk
Cooperative Games and Conflict Resolution Schools Programme
Last term our Cooperative Games and Conflict Resolution Programme ran in Dalry and Colinton Primary Schools. This term it is running in Stockbridge and Nether Currie Primary schools. We now have five trained facilitators: Elena Alvarez, Kate Wilkinson, Fiona Oliver-Larkin, Toni Dickson, Valerie Beattie and Louise Smith. Simonetta Mangione and Mandy Burrell are in training. We are confirmed to return to Dalry again in the summer term and aim to work in at least one other school next term. Why not suggest to the Head Teacher at your child's school that they have the programme? Contact Brian at the P&J: coordinator@peaceandjustice.org.uk 
New Briefing: "Humanitarian Law on Counterterrorism"
Written for the Peace and Justice Centre by intern Priyanka Radhakrishnan this third briefing in our recently developed series examines legal issues around UK and Russian bombing in Iraq and Syria and calls into question any assertion that these campaigns meet the requirements of international humanitarian law. Available to download on our website. Print copies available on request from the Centre.
And Another New Briefing – on Arms Exports from Scotland to Saudi Arabia (and Yemen) on the way
P&J intern Alessandra Piacenti has been working, with help from Kate Nevens and Melanie at Edinburgh Campaign Against the Arms Trade, on a briefing on exports of arms from Scotland to human rights abuser Saudi Arabia that may be being used in the Saudi bombing campaign on Yemen. Look for this on our website by mid-February.
Thanks to Irina Erdmann  
Irina finishes her 4 months as an intern with the Centre in the first week in February. She has don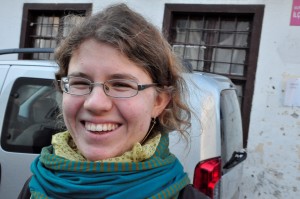 e great work organising distribution of hundreds of white poppies and reaching out to libraries and community centres to set up Origami Cranes workshops. We will miss her.
Welcome to New Volunteers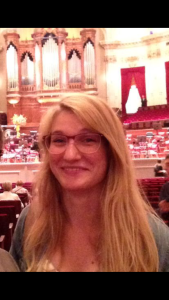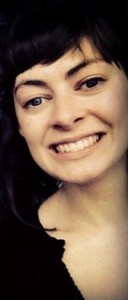 Katie Duffy is our newest volunteer and Lieve Caron has rejoined us after time studying in Europe. They'll both be helping with the Cranes project and organising some of our many upcoming events.
P&J Brings Together Countering Military Recruitment of Youth Group
The UK is the only European country that recruits 16 & 17 year olds into the armed forces. Most of these go into the infantry and face greater danger in conflicts than other armed forces. Those who served in Afghanistan or Iraq who were recruited under 18 are, according to a new Medact report, more likely to experience PTSD, attempt suicide, experience imprisonment or homelessness or alcohol or drug problems. The military claims it is not recruiting when it visits schools. But we believe schools visits and military displays that show children the "excitement" of being in the military, and the latest ads that portray the military as a place of "belonging" are all misleading and fail to represent the reality of life in the armed forces. That's why the Peace & Justice Centre has organised two meetings of organisations and individuals to work to counter military recruitment of under 18s. The group aims to challenge military visits to schools in Edinburgh and across Scotland. If you want to get involved in future meetings contact us to be added to the mailing list.
Conscientious Objectors Memorial
The Peace and Justice Centre brought together a consortium of groups from across Scotland and the City of Edinburgh agreed to allow us to create a memorial to conscientious objectors. We are currently putting together an application to Creative Scotland for funding for the CO Memorial and will be seeking other funding. We've developed ideas for additional components for the project, including a social media campaign and website. We're still on track to create the memorial in Princes St Gardens by November of 2018. We hope that by the time of publication of the next issue of P&J News we will be able to give more details and launch a fundraising campaign. Watch this space.
Follow-up Interview with the 'New Leaf Co-op'
In last month's edition on food and communities we had an article by Irina Erdmann on Plastic Waste. Please find the follow up interview with the 'New Leaf Co-op' as a blog post on our website (peaceandjustice.org.uk).
Upcoming Events:
140,000 Origami Cranes: Remembering Hiroshima Workshops
Most Saturdays: 2:00 – 4:00pm. Peace and Justice Centre
3 February: Newington Library. 2:30 – 3:30pm.
31 Jan: Leafleting RBS, Nicolson Square. 12:30pm – 1:30pm. Volunteers wanted.
31 Jan: Don't Bank on the Bomb Meeting. 1:45 – 3:15pm. Peace and Justice Centre
13.00-17.00.
11th February: 'Life after Trident'. Helensburgh Parish Church. Organised by Helensburgh CND.
10 – 17 February: Ban Treaty Week of Action. Stalls across Scotland.
11 February: Edinburgh Stall. Call us or check website for time, E End of Princes St.The United Nations negotiations for a Nuclear Weapons Ban Treaty starts in March in New York. The UK Government says it wants multilateral disarmament, but it probably won't take part. The Scottish Parliament would support the treaty, however it is not allowed to do so. We need help during the worldwide week of action to get governments to pay attention to the negotiations for a global ban. We have postcards and a leaflet, which explain the Ban Treaty story, which we want to get into the hands of as many people as possible. They can be picked up from the Peace and Justice Centre or the SCND office in Glasgo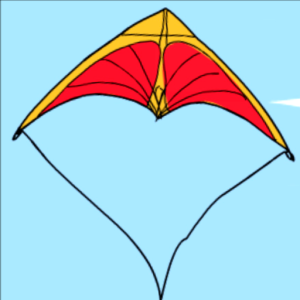 w.
26 March: Fly Kites Not Drones. 1 – 4pm, Meadows, by the Pavilion Cafe.
15 April: Global Day of Action on Military Spending, Times tbc.
15 May: Conscientious Objectors Day Vigil. 5 – 6pm. Foot of the Mound
14 -16 July: Christian Nonviolence Retreat. St Mary's Monastery, Kinnoull, Perth PH2 7BP. With John Dear, former Jesuit and Director of FOR USA and an active participant in the Vatican conference and in suggesting drafts for the Papal peace day message. And Lucas Johnson, General Secretary of the International Fellowship of Reconciliation, a Baptist, who will have visited recently with some of the FOR groups in Africa engaged in active nonviolence in countries riven by civil strife, including the South Sudan.
8 – 18 July: Trident Ploughshares Coulport Disarmament Camp. Nonviolent direct action to resist and disarm the UK's Trident nuclear weapons. Contact Jane Tallents; tp2000@gn.apc.org for more information. Or see http://www.tridentploughshares.org