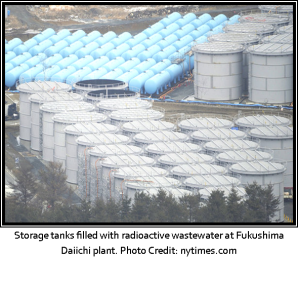 In this issue our main article, written by Marco Gori, is focusing on nuclear energy and whether the risks outweigh the benefits.
This is relevant today because this March marks the three year anniversary of Japan's Fukushima nuclear disaster; where an earthquake caused a massive tsunami that damaged some of the reactors in the Fukushima Daiichi power plant.. The consequences were extreme.
Marco informs us that at the beginning, everyday saw 300 tons of contaminated water flow into the sea, and significantly how the Japanese government tried to hide this.
The nuclear catastrophe continues to haunt Japan today and Marco explains how it's still affecting our health and environment.
Following this theme of nuclear activity, Varsha Gyawali, explores the stories of those who protest against nuclear energy in Kudamkulan, India. People's Movement Against Nuclear Energy have    stimulated wide protest over the years  regarding preserving the coastline and protecting the villagers health. It is an ongoing campaign.
Jane Tallents writes about  Nuclear  weapons on a Road Near You and invites people to join the Nukewatch network tracking them.
Pat Bryden also reviews a book that explores the future of an independent Scotland –including the notion of a country without nuclear energy.