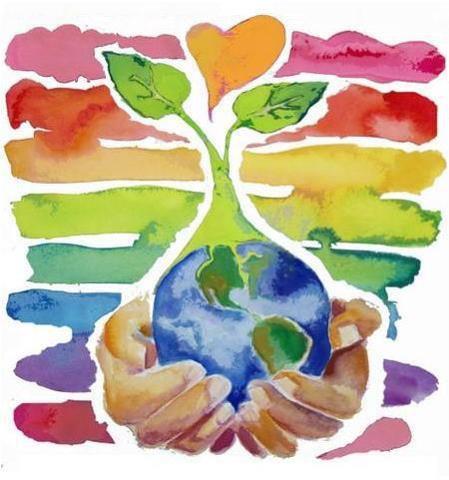 Along with nonviolence, human rights, alternatives to war and conflict resolution  the Peace and Justice Centre espouses ecological responsibility as one of its core values, choosing this terminology to suggest the our connectedness to and responsibility for the earth. But we often feel this area is the orphan, not getting our attention enough as we tend to focus on peace and justice issues. And, as so many organisations focus on environmental issues these days there is some sense in us directing our few resources and limited energies to peace. Yet, as this issue proves, the environmental crisis of climate change is also about justice and the protection of human rights. Without a liveable environment peace is not possible.
In this issue we carry articles on Scottish Coal, UK Biofuels and permaculture. Sam Jones of Coal Action Scotland brings up to the minute on the latest developments in the struggle against the massive carbon emissions producers and their efforts to stay in business. Sophie Bastable explains, in terms of human rights, how a shift from Coal to Biofuels is doing more damage to the earth, health and communities, than coal. And former Peace and Justice Centre coordinator Lusi Alderslowe introduces us to the deep connection between permaculture and peace.
Meanwhile, just to prove we are not losing sight of nuclear weapons we include an article by current Centre coordinator Brian Larkin on US plans to develop a new guided tactical nuclear weapon based at European bases, another reason Scotland should stay out of NATO. And in the editorial Helen Harris evaluates the inadequacies of the Arms Trade Treaty. The past month saw the centre centrally involved in the Scrap Trident demonstrations and News from Around the Movements includes a substantial report.